Introduction To Best ITSM Tools
Today we make use of chat, email, and SMS in communicating with others. We use a CMS or content management system like WordPress for our blogging needs. Some use Google Drive for their cloud storage needs. What do these things have in common? They are all examples of IT services. Managing them is tedious. It requires using the best ITSM tools.
ITSM stands for Information Technology Service Management. ITSM refers to the way of handling various IT services provided to the clients. The list of IT services is so long. A central location for managing all these services is essential to a business. This is where the best ITSM tools can help.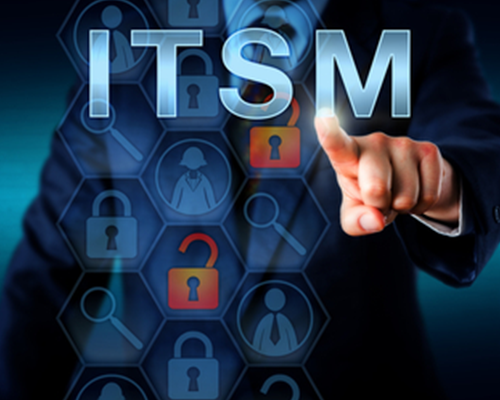 What are ITSM tools for? These programs allow an organization in delivering, improving, and managing their IT services. These tools help businesses achieve their goals quicker and easier. Using the best ITSM tools ensure high productivity and ROI or return on investments.
There are two popular ways of deploying ITSM which are ITSM on-premise and cloud ITSM. If the setup takes place within the organization's premises, then it is ITSM on-premise. This refers to an actual physical location.
Cloud ITSM setup meanwhile takes place in the cloud. The hardware and software installation happens on the side of the provider.
You'll know the different benefits of implementing an ITSM framework or using ITSM tools. You will also learn the amazing features of one of the best ITSM tools today.
The Benefits Of Using The Best ITSM Tools
We enjoy the great benefits we get from different services whether in computing or not. A benefit or feature is what makes something stand out from the rest. ITSM software vendors like ITarian offers one of the best ITSM tools.
Here are the amazing benefits or features that ITarian provide:
| | |
| --- | --- |
| 1. A decrease in security risks | ITSM is a way of managing IT services. One of the IT services is about network security. A network assessment checks the current condition of a network. This includes the state of its security. This is one of the benefits that the best ITSM tools provide. |
| 2. The best ITSM tools can automate repeatable tasks. | Doing a step by step instruction and redoing it all over again is tiresome. Technology is about simplifying things and not complicating them. Automation is one of the key benefits of IT service management. Multi-tasking many things at the same time save time, effort, and money. |
| 3. The best ITSM tools diminish the repeat of incidents | Analyzing IT problems and resolving it takes little time using ITSM tools. This improves team productivity. They resolve more technical issues within a short time. Reacting to a problem when it occurs is not the norm anymore. Being proactive is the trend today. Preventive maintenance is advisable. |
| 4. Visualization | The best ITSM tools help in the visualization of workflow processes. It discovers what processes need a simpler approach. Rearranging steps and eliminating duplicates in workflow processes is a good feature. Visualization is a time-saving feature of an IT service management tool. |
| 5. The best ITSM tools help in updating software. | Updating every program on your network is time-consuming. Using ITarian's ITSM tool helps in scheduling and automating the update process. An update or a patch contains application bug fixes and upgrades. Patch management is an important feature of IT service management. |
| 6. Uniformity | The best ITSM tools provide standard procedure across all departments. It is important to achieve a common way of doing things. Having different methodologies complicates things and causes bottlenecks on productivity. ITarian features and services are in a central place. It has an easy to use interface as well. |
| 7. Customer service improves a lot | The best ITSM tools make employees work better leading to excellent customer satisfaction. A satisfied customer will talk about your services and products to their friends. They will promote your products and services. This scenario is a good profit indicator. This is also the reason why businesses invest a huge amount of money on customer service alone |
| 8. Higher ROI or return on investments | Effective implementation of IT service management leads to a faster return on investments. All these features contribute to the profit of your business. Customers will prefer your product and services than others. |
Conclusion
You learned what ITSM or Information Technology Service Management is all about. You also now know the amazing benefits or features that the best ITSM tools offer. ITarian helps your business grow and achieve its goals. This is possible through its various ITSM tools. Sign up now to start your free trial!