IT inventory management software can be integrated with other solutions to make your business operations run as smoothly as possible. For instance, integrating your inventory software with an accounting software can automatically transfer your spending into your books without doing manual entry.
If you're thinking of ways on how to manage your IT inventory, listed below are some of the things that you need to implement. When done correctly, you'll be able to monitor your IT assets and related costs, and find out when to set schedules for maintenance or buy new assets.
Figure out the total number of your assets
The first thing that you should do is log all the tech items you currently have and where they are located. Make sure to include all computers, mobile devices, barcode scanners, and other IT assets owned by your company. That applies to any items stored but not currently in use – perhaps they are in the warehouse or on a shelf in your office. Also, take note of the quality of each asset, whether they are fully functional or if they need some repair.
After which, you can tag each asset with barcode labels, QR codes, or radio-frequency identification (RFID) tags. This will help keep track of your items since you can just scan a label every time you lend it to an employee or release it to a service provider for maintenance. However, you need to remember that some labelling methods can be expensive. For example, RFID will require you to buy special labels and scanners since they don't work with the regular ones.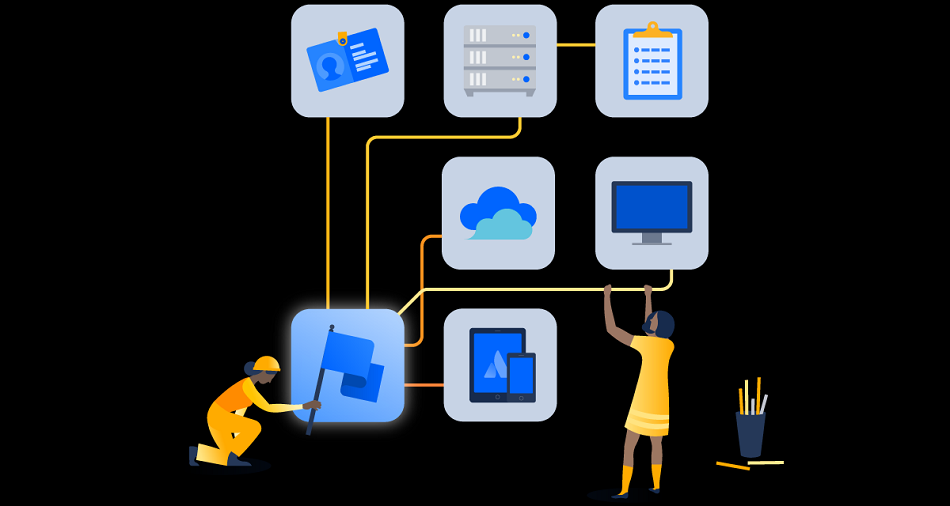 Take note of depreciation rates and maintenance needs
Next step is tracking the depreciation of your assets over time. When one item is constantly in use, how long do you think it will last before you need to repair it or buy a new one? Do your assets malfunction, get outdated, or depreciate in value if they just remain in your warehouse for some time?
Inventory software can track maintenance on your assets. They know when each item needs to be serviced, how long it takes for the IT team to carry out maintenance, and if you need to hire a third-party to do it.
Moreover, having a detailed view of your IT assets can help you in making decisions such as when to procure new items based on the needs of your employees.
Know the cost of your assets
Another information that you need to know is the costs related to each asset in your IT inventory. Besides the purchase price of each device, you must also take into consideration the following:
Cost of maintenance:
Whether you are paying an IT technician to perform in-house maintenance or paying for third-party repairs, the upkeep of your assets takes a lot of money and time.
Cost of replacement:
If an IT asset reached its end of life, you may need to replace it. You have to pay for the cost of a new hardware or software.
Supply chain costs:
When you order new assets, how much will the shipping fee be if it will be delivered to your business address?
Storage costs:
If you have assets that you're currently not using, they're probably taking up storage space in your warehouse or office shelf. Storage space is equivalent to some bucks so make sure to take them into account as well.
You can also take advantage of discounts or deals offered by your suppliers. Many vendors often give discounts when you buy items in bulk. This makes it more economical to order IT equipment for the whole year at once.
Final Thoughts
Inventory software allows you to monitor the technology-related items that your business has. If you're thinking about implementing a sound inventory system, you will need to log and count all your equipment; tag them using RFID, QR code, or barcode labels; and track their depreciation rates as well as associated costs. You can also opt to use cloud-based inventory software to oversee your assets across multiple locations and integrate them with third-party solutions for smooth business processes.
If you're looking for an inventory management solution, talk with one of our experts. Contact ITarian now.
IT Inventory Tracking Software