Remote Monitoring and Management (RMM) software is a type of remote monitoring software. It helps Managed Service Providers (MSPs) to monitor client endpoints, networks and computers remotely. In ITarian, we offer this as a part of our free remote monitoring software available for anyone who finds our software useful.
How Does the RMM Software Work?
An RMM program is deployed through an "agent" (a small software footprint), which is installed on client systems, workstations, servers, and mobile devices etc. This allows MSPs the capability to do their expected tasks when managing their clients' networks and other necessary relevant systems.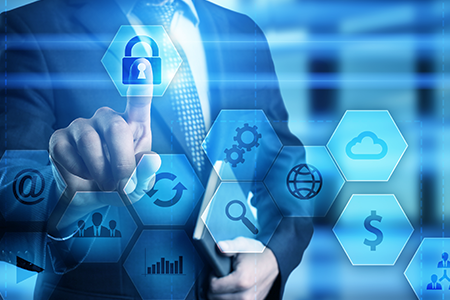 MSPs take remote monitoring capabilities through these agents. These agents send back client devices' data to the MSPs. This information includes machine status, machine health and more. Therefore, the MSPs, by deploying a robust Remote Monitoring and Management (RMM) tool, gather insight into client networks. They are thus able to monitor machines remotely, maintain them and keep them up-to-date and even get the devices to stay ahead of issues and resolve them remotely.
An alert is created when one of the RMM agents deployed on a client machine/network detects a problem. An alert is also known as a "ticket". This ticket is sent back to the MSP. The MSP then takes the necessary steps to get the issue resolved. Tickets created by the RMM agents are classified on the basis of the type of issues and their severity. This kind of clarification helps MSPs identify issues as critical or non-critical.
We Do our Best to Improve
The ITarian has a fair share of good and unfavorable reviews in the market. It is inevitable to gain some unsatisfied reviews since the product is only starting out and in the process of developing and learning its clients' preferences. We listen and take this as a part of our dedication as a free remote monitoring software for Managed Service Providers (MSPs) and decision makers. We accept every each insight that comes from our clients with resilience.
The Good Points of Using the ITarian tools
Integrates well with windows server and desktops
Patch management is separate from RMM.
Important features are free.
Areas to Improve as per Clients' Reviews:
The ITarian free remote monitoring software can take some time to set up if you are not computer savvy.
You may need some training time to set up all the features.
Third party antivirus or patch management is not supported.
Even if there are criticisms in the free remote monitoring software, these are still very few and can be easily resolved with proper guidance from our RMM experts. Every program has features which do not please everyone or fill all of their expectations. The user experience highly depends on the user's expectations. However, there are some good things to remember about ITarian:
Upgrades. The developers are continually working on the project and they need negative feedback and reviews to correct any issues which may exist. These people see indifferent or negative RMM software reviews as a learning experience. You can expect to see a lot of good things from the ITarian free remote monitoring software in the future.
New features. As the ITarian free remote monitoring software develops, new and innovative features will be introduced. This can help increase the efficiency and profits of the MSP.
No charge. Because ITarian is an open source project, it is a free remote monitoring software for all. Everyone has a part in its development and together we can produce a superior product which greatly enhances the businesses and lives of everyone who comes in contact with it. Working for a single purpose, there is nothing which cannot be overcome and accomplished.
Conclusion
MSPs are expected to be responsible for the health and security of their customers' IT environments. Using a free remote monitoring software does not mean you are settling for less. It only means you want to be smart and practical in applying the RMM platform in your Service Level Agreement (SLA).
A free monitoring software from ITarian lessens the service fees you charge to your clients. The next you only need to think about is the additional tools to monitor and manage their environments efficiently and cost-effectively. ITarian's free remote monitoring software lets you manage network endpoints, computers, mobile devices, and the entire IT infrastructure remotely from a centralized console. It delivers high-quality capabilities and it's completely free. It does not get any more cost-effective than that.
See it for yourself. Please visit ITarian website to get your free remote monitoring software account.