IT professionals are expected to take care and to manage inventory of on-site and off-site servers, computers and devices. Yet relying on multiple remote connection tools and password managers is inefficient, frustrating and unsafe. Instead of being treated to streamlined clarity, IT professionals, system administrators, and help desk technicians cope with ongoing chaos. The solution is to centralize remote connection technologies, remote machine data, password management, and access control on a platform that is secure, scalable, and refreshingly simple to use.
The Meaning of Remote Management
Remote management is the term for managing IT systems out of the building or on-site premises. IT professionals such as managed service providers (MSPs) or in-house IT employees use a collection of information technology tools. These tools are installed to client workstations and servers. These tools gather information regarding the applications and hardware operating in the client's location as well as supply activity reports to the IT service provider. The tools include a set of IT management tools like trouble ticket tracking, remote desktop monitoring, support and user information through a complete interface. By using these tools, IT professionals can resolve any issues any time.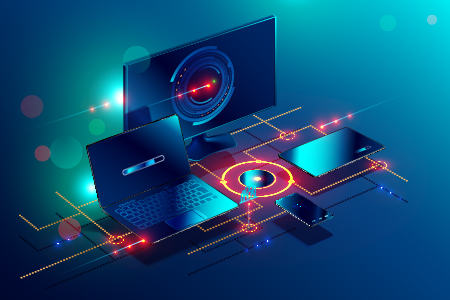 Remote management is the proactive, remote tracking of network and computer condition. This helps to develop and expand the overall performance of present technical support staff and take advantage of resources in a much better manner.
What are the Tools in Remote Management?
Since remote management uses different tools, we are going to list down the very common tools you will encounter. There are more tools to add in the remote monitoring and management (RMM) software. The following tools ease the remote management for MSPs and other IT administrators:
# 1: Remote Access

What is Remote Management without the remote access? Remote Access is a tool used for a peer-to-peer communication tool that uses the secure RTP protocol to remotely connect to managed endpoints. The tool uses standard technologies and protocols so no additional software or hardware is necessary. This allows IT administrators to control endpoints from afar.

# 2: Network Assessment Tool

It allows MSPs and enterprises to do in-depth scans on networks to identify a wide range of server, endpoint and network vulnerabilities. The tool will also prepare detailed risk reports for scanned networks along with a risk mitigation plan containing actionable advice to address each issue.

# 3: Auto-Discovery and Deployment Tool

This tool helps to easily deploy applications to multiple endpoints via Active Directory, Workgroup or IP address /IP range/host name.

# 4: Service Desk

Service Desk is a fully featured ticket management system which allows you to implement strong work-flows for internal and customer-facing support departments. The platform allows admins and support staff to track and respond to tickets raised by users, reassign tickets, generate reports, create projects and more.

# 5: Antivirus and Antimalware

Antivirus and antimalware for endpoints which contain tools designed to identify and remove malware and unsafe processes from infected computers. It includes a fully customizable malware scanner and an advanced system monitoring tool which allows users to identify and kill any unsafe processes with a single click.

# 6: Network Assessment

Network monitoring is one of the most important RMM Management Tools for most MSP companies today. In fact, many clients opt for "monitoring only" services to save money. However, thanks to the Network Assessment Module, MSPs can offer enhanced monitoring and it doesn't cost you a thing extra. This gives you very important RMM management tools for growing your business and possibly a leg up on the competition.
In a Nutshell
What is remote management for ITarian? Remote Management is an important process for IT professional. We want to become a partner to each IT professional out there whether they are from the MSP or from the client industry.
Even if the clients are planning to purchase an RMM software for your own IT administrator or deliberating the list of MSPs they have in mind, an RMM software with a great combination of tools is a great addition to their long-term IT strategies.
In ITarian, our RMM software and tools allow them to manage network endpoints, computers, mobile devices, and the entire IT infrastructure remotely from a centralized console. It delivers high-quality capabilities. It does not get any more cost-effective than that.
Do you want to know more about what is remote management? Please visit ITarian website for more details.
SIGN UP HERE
Related Resources: