The service desk is the single point of contact for most IT departments and end users, so it makes sense that it should include management options to make it easier to handle. At ITarian, we understand your need to manage everything and keep it organized and our product provides the management of:
Customers
Agents/technicians
SLAs
Reports
Tickets
Data
Customers
Customers have to be able to input their tickets instead of calling them in. Most IT professionals dislike the service desk simply because customers have to call first and then get resolution. With our product, they'll be able to check the FAQ section, which is pre-built, to determine if they can fix their problem. What if, instead of getting calls to reset passwords, customers could do it themselves, so they don't bother the team.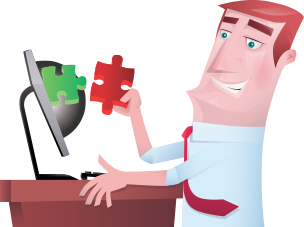 Agents
Agents have to know which tickets are still open and which ones have already been done. In some cases, they may need to switch tickets to someone else if they're working on a difficult one. Administrators also need to be able to check on tickets to see what's still available.
Agents may need to post notes and should also be telling customers that their problem has been received and is being worked on. Our product provides automatic responses when necessary, so the technician doesn't have to take time away from work to email or call them.
Reports and Tickets
Reporting is a necessary part of service desk management. If you don't know what your group is doing, you can't tell if things are working productively. Our enhanced reporting options allow you to generate reports based on time, tickets, cost, assets, departments, agents and more. Contact us today to learn more about our products.