Most IT professionals understand the necessity of patching software and what it can do for the company, but they also don't like doing it. Unless you only have one or two computers, you need automation in your life when dealing with patch management and their tools because otherwise, you'll drive yourself crazy.
At ITarian, we understand that there are many options and many ways to accomplish your goals. We also understand that not every computer in the network will need the same patches. Because of this, you need to know which computers have which patches, so you'll need various options in the software you choose. We offer two different options with a reporting tool and a deployment tool.

Reporting
Reports and audits are necessary to ensure that what you have installed already is up-to-date. This part of our product will scan local computers and machines/devices on your network and grab all the necessary information about them. It will then produce a detailed summary about what is already installed and where. It can also tell you what should be or may need to be installed and if any previous patches need to be updated.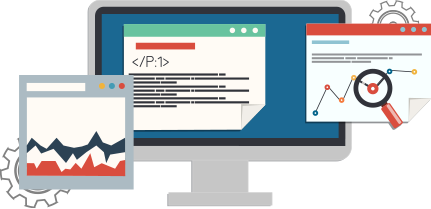 Deployment
After you've got all the detailed reports, you need to work on downloading and applying the patches to the machines.
Many tools available will offer two different programs instead of incorporating them both into one product. However, we have one product that can do those two things and more.
Runs in the background, so you continue working
Platform independent so it can support almost all products
Third-party app patch management tools available upon request
Multiple computers can benefit simultaneously
As you can see, we provide you so much with one software option and on top of everything else, it is free. Contact us today to learn more about our patch management options.