Most large companies have an IT department and likely let them do what they need to do. However, if you don't understand their processes, you may have a problem later. IT support can only do so much, and they need to ensure that they have a patch management process in place. A systematic approach to security can ensure that your data stays safe and secure.
We at ITarian understand your need for exceptional products that work properly. We have developed many products to help you, many of them free. They include:
Remote Monitoring and Managing (RMM) (free)
Service Desk (free)
Patch Management (free)
ITarian Device Manager (paid and version)
Acronis Backup Cloud (paid version)
NxSIEM (paid version)
As you can see, our products can work together to ensure that everything runs smoothly, you don't have to hire extra IT personnel, and you can keep information secure.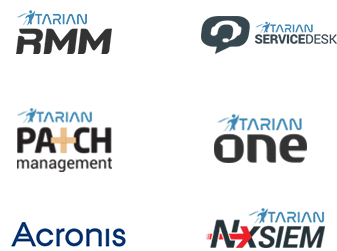 Your Processes
Of course, every company is different and will have their methods and ways of handling things. You will likely work with local administrators if you're part of the patching and vulnerability group, so you may have more than one person for each group. You'll work together to implement and test patches, but if you used our product, most of it would be done for you.
Automation
We understand that your job is hard, and we want to help. We provide our software to you for so you can automate much of your daily tasks. The patch-management process shouldn't be so complicated that it takes up your entire day. In most cases, you won't need a specific group to help with patch management because of our automated system.
To learn more about our products, contact us today.