Around 4,000 plus ransomware attacks occur on a daily basis since January 1, 2016, according to the FBI. Using antimalware software alone isn't enough to thwart threats. You need to conduct a network security assessment. But what is network security assessment?
A network security assessment focuses on examining the security aspect of a network. It is an audit or examination of a network to find its weaknesses or vulnerabilities. It identifies network components that need immediate security solution.
It is a process of identifying network components that pose a security risk.. Another term for network security assessment is vulnerability scanning. A vulnerability scanner likewise is the same with a network assessment tool.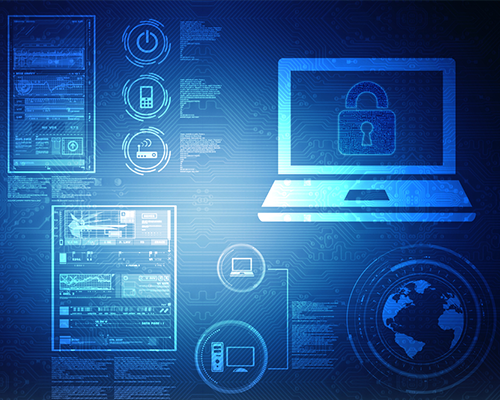 You will learn more about what is network security assessment in the next section. You will know the goals and types of network security assessments. You will also understand the benefits of conducting a network security assessment.
Definition
A data breach occurs when someone gets unauthorized access to sensitive data. Preventing this scenario from happening is what network security assessment is all about. A network security assessment checks the security configuration of a network. This is to make sure that it complies with security standards.
Goals
Every process has an aim or goal. A network security assessment is not an exception. Here are some of the goals of a network security assessment:
It discovers the entry points or security holes in your network.
It identifies the weaknesses or vulnerabilities in programs, files, and databases among others.
It measures the impact of an attack from within and outside the company or organization.
It tests the strength of network security in detecting and responding to attacks.
It provides proof of support in the development of network security.
You can think of this as a network security assessment checklist to guide you.
Types
Using network assessment software offers a faster resolution of security issues. There are two main kinds of network security assessments:
1. Vulnerability assessment or basic security audit

This is the traditional approach of finding bugs and vulnerabilities in a network. This process checks both the internal and external part of a network for any sign of weakness.

This also shows the areas where security risks will happen. This also offers the possible remediations.

2. Pen test or penetration testing

Pen testing is an actual simulation of cyber attacks on a network. To beat the black hat hackers, you must think and act like one as well.

This will examine the true strength of a network. Pen testers and ethical hackers or white hat hackers are the ones who conduct this.
Benefits
A network security assessment is essential for businesses and organizations. Anyone with a network or is part of one is at risk. Network security should always be the top priority. Discovering the weaknesses of a network before somebody else is necessary.
What is network security assessment and what do you gain from it? Answering this question requires understanding the benefits of conducting a network security assessment. Here are the major benefits:
Benefit #1
It recognizes the network components that need protection. You get to know what software or program that needs an update or proper configuration. Updating software or patching is a very important process. A patch contains the fixes for known bugs and vulnerabilities. A patch also contains software upgrades or updates. Patching process differs from one operating system to another. You can also usepatch management software to help you.
Benefit #2
A network security assessment checks for signs of data breaches. This will tell you in advance if someone is trying to compromise your system or network. It helps administrators to conduct in-depth scans on client networks. This covers servers and endpoint devices as well. Endpoint devices include laptops, tablets, and smartphones with a network connection.
Benefit #3
It helps you stay updated about the latest security threats. Being aware and knowledgeable about cybersecurity helps a lot. Conducting awareness seminars and meetings helps in securing your network. The best weapon against security threats is an educated mind.
Benefit #4
It also shows your clients that you care about their security. This shows your dedication in securing their sensitive data. This builds trust and better customer satisfaction. A happy customer is a sign of progress and profit for your business.
Conclusion
You have learned what is network security assessment. You also understood its goals and types. You are now aware of the benefits of network security assessments as well. For more information, you can visit this site by clicking here.