During the start of the pandemic, many companies have shifted to remote and hybrid work arrangements. However, this switch has presented a big challenge to some.
One of the issues they face is providing maintenance and tech support. Fortunately, MSP remote management software can make things easier.
This tool can be used by managed service providers (MSPs) to proactively and remotely monitor client's networks, workstations, and endpoints. It allows them to deliver IT services through locally installed agents, eliminating the need to go on-site.
Understanding How Remote Management Works
IT departments use MSP remote management software to manage various endpoints, improve customer experience, and automate certain tasks.
After deploying the agent on the client's device, the IT administrator can gather insights about the machine and the whole network. The agent collects data and sends it back to the MSP through a ticket alert.
Usually, tickets created by MSPs are categorized based on the type of problems they detect as well as their severity.
Using this data, MSPs are able to resolve issues, configure systems, and update them whenever needed.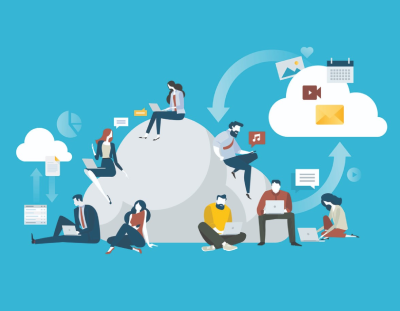 Choosing the Right MSP Remote Management Software
Each piece of software is created uniquely. As such, you must be careful when selecting the one for your organization. Here are some tips to ponder on when purchasing remote management software.
Security
Working outside the office premises can pose security threats. Cybercriminals are constantly aiming at vulnerable networks in the hope of breaching them and putting ransomware in place. You wouldn't want to have your data held hostage.
To prevent security issues from occurring, you need MSP remote management software with robust protection. This can keep your networks and endpoints safe from attackers.
Smooth onboarding and integration
Check out beforehand if the software can integrate with your client's resources and infrastructure. Identify all the devices in the target network, know their operating systems, and determine how they work. After gathering this information, choose MSP remote management software that is compatible with the devices you're handling.
Outstanding support
Before deciding on a certain solution, make sure that the provider offers adequate post-implementation assistance. You can't be too confident in the flawless integration of new software with your infrastructure, because anything can go wrong. It might be best to consider vendors with proven experience in your particular market.
Appropriate licensing
Some of your clients may not be familiar with the concept of remote monitoring. Some may embrace it without hesitation, while others may have doubts. It's critical to select a solution that is flexible and accommodates a wide range of customer preferences.
One method to alleviate concerns about remote monitoring is to make sure you have the proper licensing. Inform your clients that you are adhering to remote monitoring requirements, alongside data security and privacy concerns.
Uninterrupted monitoring and reporting
Opt for a remote management tool that includes monitoring and reporting features. It should continuously monitor devices to discover potential security concerns and inefficiencies.
Without the ability to generate reports, monitoring devices on a regular basis won't cut it. You'll need a software solution that can monitor and report concerns 24/7 so that they may be addressed quickly.
Effortless management of endpoints
Businesses have growing concerns about managing security on mobile endpoints. To ensure that all of your devices are up to date and secure, it would make sense to get a remote management solution from a dependable and effective vendor.
This way, your customers will have complete faith in your ability to provide top-notch services. Choose a software that makes managing mobile devices simple and painless.
Scalability and deployment
Organizations experience growth or decrease in the number of customers over time so you need a tool that can provide scalable services. The MSP remote management software you'll choose should be able to consistently deliver a high quality type of monitoring regardless of the changes in the size of your business.
PSA integration capabilities
Professional Services Automation (PSA) solutions may need to be paired with remote monitoring software. To avoid business interruptions during implementation, make sure your provider can integrate with the PSA of your choice. Improved ticket resolution efficiency will also benefit from a simpler integration.
Final Thoughts
With more remote work cropping up, the demand for MSPs to use remote management tools will likely increase. Be proactive. Get a tool that efficiently collects real-time insights about the health of your customer's systems!
ITarian can provide tools that will monitor multiple clients' endpoints simultaneously from any location. Contact us now!