How to Choose Best Managed Services Software?
The pandemic taught us how the digital world continues to thrive in spite of the technical challenges we face. Technology, for one, is redefining online learning, remote work, and even businesses amid COVID-19. And as far as technology and innovations are concerned, we're only getting started.
In line with this, the search for top-notch or best managed services software is also on the rise. More and more businesses try to fill in the technology gap by turning to Managed Services Providers or MSP.
Choosing the ideal software in the market can be a tedious task especially if you are a non- IT expert. Let this article be your guide moving forward.
A Quick Overview about Managed Service Provider
Managed service providers are outsourced IT companies responsible for optimizing and improving the technological process of an enterprise. They provide a diverse set of technical capabilities, offering operational support and enhancements for a wide range of IT applications and services.
A Guide to Choosing Your Next Best Managed Services Software
When choosing the best managed services software, it's best to consider the following factors: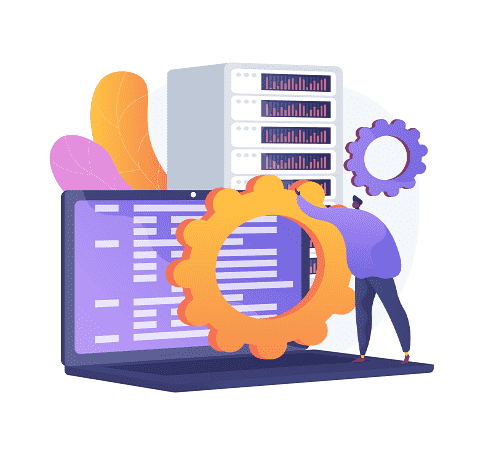 Cost-effectivity

Businesses opt for managed services software to help cut down or manage business operation costs. Thus, it is important to consider whether the product or service is cost-effective enough to use, without compromising quality, of course.

Product Features and Reliability

Another way to ensure that you choose the best managed services software is by evaluating its features. Learn about the different features that each software provides to ensure your data is in good hands. This way, you can rest easy knowing you have dependable, seamless service and follow-through when you need it.

Also, if something were to go down or malfunction in the middle of the night, the quality of responsiveness and service you receive is critical.

Remote Monitoring and Management

One service feature that the best managed services software should have is the ability to do the tedious tasks and technical aspects of the job. Therefore, investing in software that boasts seamless and sophisticated remote monitoring and management is a life-saver. By doing so, you also ensure the security, cost-effectivity, and efficiency of your business as a whole.

Getting the Most Advanced Technology or Tools

You don't want to fall behind on emerging technological advances. The best managed services software offers the most up-to-date services, which can ultimately give your company a competitive advantage. It can ensure that your company remains relevant, functional, and innovative.

Cyber Security

As technology advances, so do the dangers and vulnerabilities of digital space. That said, cybersecurity should be your top priority. When deciding what software to purchase, it is best to choose one with uncompromised security. This will protect your business and your employees from potential digital threats.
The points mentioned above are just some of the benefits of getting a great MSP or the best managed services software.
Here's a shortlist of software platforms -- some were even considered as 'front runners' in the market. The great news is—you can maximize, personalize, and even use some of them for free (for a limited time).
Altaro VM Backup

If you're looking for a good match for your MSP provider, then you came to the right place. Altaro VM Backup comes with a free 30-day trial and one with the best reviews too. It offers a flexible pricing model that you may set up for your customers. A monthly subscription will allow you to enjoy the following features: CMC or Multi-tenant Management Console, Altaro VM Backup, and 24/7 support.

Zendesk

This is a cloud-based tool that promises ease of use. It also has a great customer service portal tailored to cater to customers across different channels. "Go-all Messaging" is a new feature that allows you to work seamlessly and post on different social media apps, on the web, and mobile. A more innovative upgrade is their built-in automation that allows customers to chat with bots to handle their concerns and questions without a live agent.

ITarian

To cap the list off, you can "Grow your MSP" through ITarian. It is an IT service management platform that boasts a user-friendly, cost-effective and efficient management tool for IT-centered businesses. The platform allows remote monitoring and management, IT service management (ITSM), and patch management service desk.
If you wish to avail a top-notch MSP software, choose ITarian. Contact us to get to know more about our products and services, best features, and pricing.
Best Managed Service Provider Software