Key Benefits of MSP Management Software
Being in the managed services industry means that you have a passion for making technology work—for yourself and the businesses that trust you for their IT needs. A reliable MSP management software can help you with this and allow you to run a profitable, problem-solving business with confidence. Not to mention it provides you with the opportunity to implement streamlined processes, as well as offer first-class solutions and services.
What is MSP management software?
MSP management software solutions are used to take care of a client's IT infrastructure and/or end-user systems remotely and on a proactive basis.
MSP management software falls into four major categories:
Professional services automation (PSA)
Remote monitoring and management (RMM)
Remote Access
Administration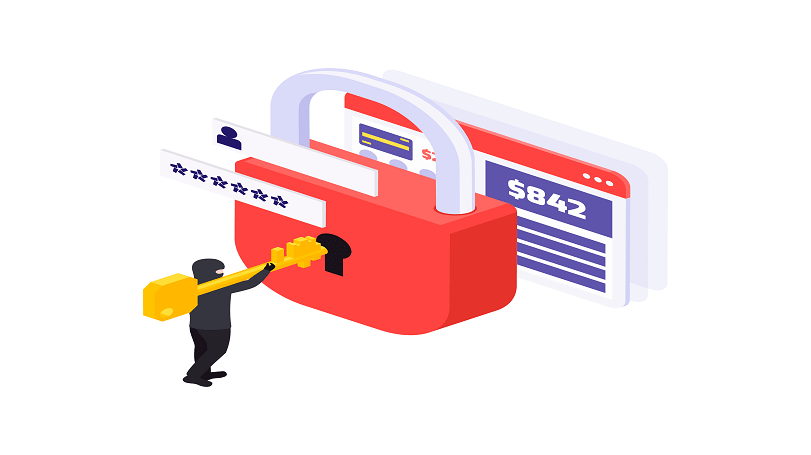 Let's take a closer look at the core advantages of using a topnotch MSP management software solution:
Easier collaboration
Running multiple tasks at once to meet your clients' needs can go out of control, especially if there is an overlap in departmental and locational boundaries. This makes it difficult for your employees to keep track of what is happening outside their immediate circle.
A well-grounded MSP management software takes care of this issue.
There are solutions out there that offer an instant messaging feature or a live activity stream, which lets your team members stay updated with each other. This further allows them to collaborate seamlessly and avoid any risk of communication issues.
Better scheduling
Another roadblock of managing multiple departments is when it gets hard for every single team member to know which tasks need to be completed and by when.
To help you with just that, you can use a dependable MSP management software that includes clear and easy-to-follow features for following through a project timeline for everyone. This can be particularly useful when there are sudden changes to directives or shifts in resources.
A good MSP management tool also enables project managers to disseminate instructions in a clearer and more accessible approach. This can be done by arranging individual tasks visually and letting every team member know the tasks' status at the click of a button.
Put simply, implementing this kind of solution eliminates the excuse of poor task organization and missing deadlines.
Better client communication
Online cloud-based software solutions mitigate the risk of ineffective and time-consuming meeting setups. This is made possible by clients having authenticated access to your assignment board and easily seeing your progress. This is also where they can leave you with feedback and make edits to certain projects. As a result, you'll have much more efficient use of your time, as well as your client's.
Easier task delegation
Individual task delegation can be a tedious and time-consuming task for project managers, particularly on larger projects with multiple departments.
With a solid MSP management software, tasks can be simply displayed and assigned through a project timeline, along with thorough instructions, instead of having to brief each person one at a time.
This makes it easier for the whole team and allows them to conveniently check on which tasks they are supposed to be doing and when it needs to be done.
Budget management
If you want to effectively keep an eye on the cost of a project and ensure everything goes well when it comes to expenses, a well-founded MSP management software is also a great solution.
Having a clear overview of your employees' billable hours and task progress allows you to predict costs in real-time and determine where your budget is being spent the most. This helps you make more informed decisions and make adjustments where necessary or allocate hours differently.
Document sharing and access
Organizing your resources and data in a centralized location provides you with the benefit of having better control over document authorization. A good MSP management software lets you track any modifications or submissions—providing you with more accountability and transparency.
This is also a good thing for your employees as they can easily find documents with less effort or a maze of shared drives or links.
Streamlined processes
Given the benefits above, we can now easily say that a well-founded MSP management software gets everybody on the same page. The same goes for your workflows and processes where everyone can get the same information and use predetermined templates when creating and editing projects.
Convenient employee onboarding
Bringing a new team member onto an ongoing project can be a daunting experience for them and your existing employees. A wealth of information and context has to be provided and learned in a very short period of time. This can be a bit overwhelming and may impede jumping to tasks right away.
With an easy-to-use MSP management software product, new team members can conveniently review the progress of a project from the start and the changes applied along the way. This means they can get into their responsibilities faster and contribute straight away.
Conclusion
To conclude, utilizing reliable MSP management software is crucial for managed service providers that have a large, often scattered workforce. It resolves issues concerning organization, delegation, and communication.
If you're looking for a tool that can provide you with these benefits, ITarian can help. We have a wide range of IT system management solutions that can help you deliver services to your clients in a much efficient and timely manner.
Information Technology Management Software