Taking control of your company's IT environment is a vital aspect of any business operation. However, although many organizations are well aware of this, they may not fully grasp how information technology management software can help drive the company's success.
Why IT Management Software is Crucial for Your Business
Information technology management software is a tool used by organizations to oversee one's IT environment and ensure that its performance doesn't dwindle. By ensuring the right processes are deployed, one can determine the right time to upgrade IT systems or how to mitigate risks. Proactive monitoring of IT infrastructures also enables the detection of inadequate storage capacities as well as outdated technology.
To discuss further, here are some of the reasons why information technology management software is necessary for your business.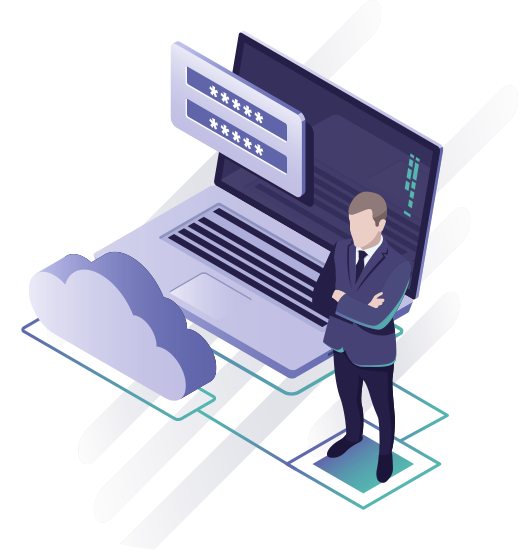 Disaster Mitigation
It may be hard to prevent disasters from happening in the digital world but putting in place measures can reduce its impact. By increasing the awareness of people regarding IT issues and training them how to handle it, you can minimize the damage caused by disasters. Also, by having IT management software, you can protect your system by detecting and eliminating threats before they could cripple your network.
Improve User Experience
IT management software can help improve user experience. Since it allows you to monitor your network thoroughly, you can analyze the performance of your hardware and software. This helps you predict when an issue will likely arise or when a planned maintenance is needed. In turn, this provides a satisfactory experience to users, as you'll be able to notify them in advance should there be a temporary downtime on the system.
Enhance Productivity
Keeping up productivity is important to steer the organization towards the right direction. Information technology management software can help in this area as well. If a data has been lost, corrupted, deleted, or compromised, it can be restored. Having data backup allows for the easy restoration of missing data in case of a disaster. With a backup readily available, you don't have to worry about grueling disruptions.
Robust Security
Refining your IT strategy with the help of IT management software can develop the organization's cybersecurity posture. As data breaches become more and more common, it is up to businesses to take the necessary precautions to protect sensitive data. Information technology management software can filter security risks, making it easier for them to keep critical data out of criminal's reach.
Make the most of resources
Information technology management software enables you to maximize resource efficiency. Taking the time to align your IT efforts with business strategies can help you allocate resources properly. When technology is in line with your objectives, you can put your budget on tools that are more valuable. Using IT management software can help you manage assets well and avoid unnecessary or duplicative costs.
Reduce costs
Lastly, information technology management software is beneficial in reducing costs. Without monitoring IT infrastructures, you might be caught unprepared when incidents occur. This translates to long downtimes and major data loss. Through an IT management tool, organization can predict when incidents will take place and deploy strategies to either stop them in their tracks or minimize their impact.
Information Technology Management Software at Work
Managing IT can be complex and require a great deal of focus. Since IT administrators have many responsibilities on their plate, they often turn to information technology management software to help fill in the gaps. This tool provides support and guidance on the implementation, management, and maintenance of software, computer equipment, and various IT operations. This helps ensure that an organization's IT environment is working at an optimum level.
An IT management software has several functions designed to assist clients with their day-to-day operations. Aside from helping businesses stay afloat, they also provide an extra pair of eyes to monitor endpoints and networks. With help and guidance provided by comprehensive IT management tools, an organization can grow and succeed in more ways than one.
Final Thoughts
IT is rapidly changing the way that businesses operate. Having a weak IT approach can be expensive and wasteful, especially for companies without much resources and budget. With an information technology management software, you can refine IT processes and maximize your revenue. Contact the experts at ITarian for more information and to discuss your specific needs.