What is an open-source checkout system?
An open-source checkout system is basically a refined program with diverse functions, such as tracking, verifying, and managing.
It's important to note that there are two types of IT assets:
Hardware - physical computing gears, such as desktops, laptops, keyboards, printers, and other related equipment
Software - includes all computer programs licensed or bought by a company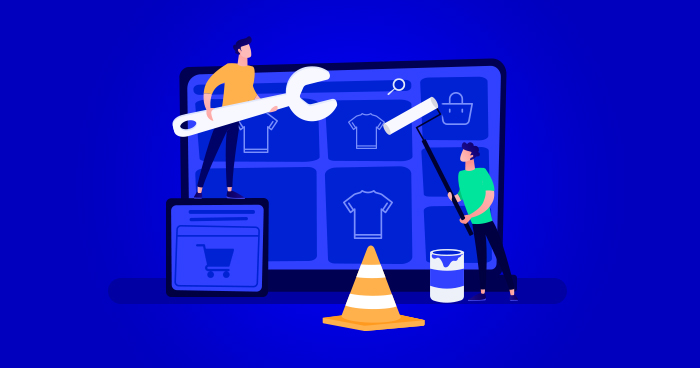 An open-source checkout system can provide you with an overview of your total assets, your business value, and expenses over these assets. Reports obtained can help you then to manage your inventory, your contractual and financial data, as well as maintain your procurement cycle.
Using the best open-source checkout system can help you get the most out of your hardware and help boost your IT asset managers' productivity. Apart from that, here are the top reasons why a dependable open source checkout system is important:
Improving acquisition and use
With an open-source checkout system, not only can you refine your method of obtaining new assets for your company but you can also learn to use them to their full advantage. It will also allow you to determine what equipment you need and any extra expenses required, allowing you to budget your company's finances efficiently.
There is also the factor of over-maintenance, which can charge you extra, and under-maintenance, which can reduce productivity. These can be prevented by understanding how to get the most out of your IT assets.
Improved asset visibility
Did you know that about 30% of companies are unaware of their assets, their location, and who is using them? The remaining 70% may have planned inventory but they are almost always different from its actual collection of assets. This is based on a study conducted by Gartner Inc.
These numbers are quite alarming but with the help of an open-source checkout system, you can easily have a clear understanding of what you have and how much you own through automated identification, tracking, and classification of your IT assets. This is crucial knowledge to have for you to take advantage of the maximum value of your current assets and make better procurement plans in the future.
What's more, the increased visibility of available assets within your company can help improve your infrastructure performance and efficiency. Your IT managers will be able to resolve IT-related issues quicker, improving the quality of their services and minimizing costs.
Low procurement costs
Apart from lowered maintenance costs, a dependable open-source checkout system can also help you minimize procurement expenses.
Over-procurement may result in having to pay for the storage of unused items, while under-procurement means buying the equipment only at the last minute where you might incur price hikes.
An automated open-source checkout system, on the other hand, allows IT asset managers to perform their management strategies more uniformly by consolidating all tech-related sourcing, acquisition, and purchasing activities of an enterprise.
Furthermore, an open source checkout system not only delivers an accurate account of existing, incoming, and outgoing hardware but also details of their lifecycle. This provides you with the capacity to extract maximum value from existing assets, curate a financial plan for future procurements, and eradicate extra expenses.
Improving compliance
Every organization, including government agencies, startups, enterprises, and non-profit organizations must comply with various industry regulations to remain operational. Your company will also have to submit a comprehensive analysis of your acquisition, utilization, and disposal strategies for IT assets.
You might think that recording such details and compiling the data would be tedious but not so with an open-source checkout system as it automatically stores all tech-related information, including current assets, procurement plans, and more.
This allows you to not only ensure you meet all regulatory compliance guidelines but also write a report without a sweat.
Increased accountability
No matter if you're a small-scale organization or an established enterprise, there is always the risk of asset theft. What's more, the incurred amount rises as the company expands, which means failure to keep track of your IT assets may result in the loss of profits.
But with a sufficient and effective open source checkout system, you can perform automated check-ins and checkouts, asset reservations, employee assignments, and more that can help you prevent issues, such as missing equipment that an employee didn't report or return.
An open-source checkout system will keep you updated about which asset is allocated to whom, ensuring accountability across your company. You will also be able to track should an employee gain unauthorized access to any hardware, document details of custodianship, as well as determine areas of frequent violations.
Final Thoughts
Without a smart management strategy, you can't be sure if your business is operating at its full capacity. Utilize a straightforward open-source checkout system to help you track the IT assets.