Information Technology Infrastructure Vs IT Service Management (ITIL Vs ITSM)
IT Service Management stands for Information Technology Service Management. It is all about managing the IT services that a company provides to its customers. Hardware troubleshooting, software installation, and incident management are some examples of IT services. ITIL and ITSM are essential business requirements today.
ITIL stands for Information Technology Infrastructure Library. ITIL is a framework of best practices for handling the operations and services of a company. There are also other frameworks like COBIT, Six Sigma, and DevOps among others.
You will also learn the benefits of both ITIL and ITSM in details. You will understand as well why ITarian is a good choice for your ITSM needs.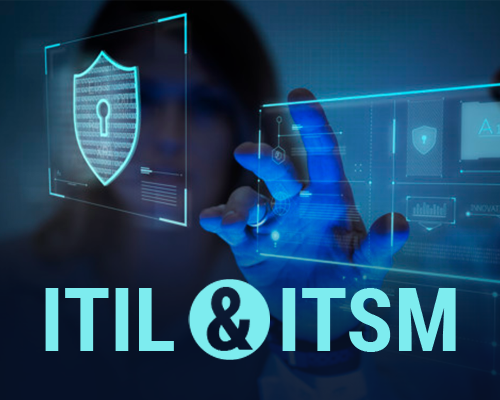 The Difference between ITIL And ITSM
Every business or organization implements the use of ITIL and ITSM. These two are some of the cost-effective solutions that a business use today. To prevent confusion, the following are the main differences between Information Technology Infrastructure and IT Service Management:
| | |
| --- | --- |
| ITIL | ITSM |
| IT Infrastructure Library is a set of rules for efficient ITSM. | IT Service Management maximizes the business value from using IT services. |
| ITIL is one of the most preferred frameworks for ITSM. | It is a way of managing, improving, and delivering IT services in an organization. |
| ITIL is a framework for developing effective ITSM solutions. | The goal of ITSM is to meet the growing business needs. |
| A company by the name of AXELOS owns and manages ITIL. | ITSM ensures that the right procedures, people, and technology are in place. |
| ITIL serves as a guide for the proper and effective implementation of ITSM. | ITSM also meets the needs and expectations of customers. |
Those are the main differences between ITIL and ITSM. You will learn the amazing benefits of ITIL and ITSM in the next section.
The Benefits Of ITIL And ITSM
Using a product or service has its own set of benefits. The same is true for both ITIL and ITSM. Here are the benefits of ITIL and ITSM:
| | |
| --- | --- |
| ITIL Benefits or Features | ITSM Benefits or Features |
| Adopting ITIL develops the alignment of IT with the business. | ITSM helps in reducing the costs of IT operations. This in effect will produce a higher return on investment. |
| Organizations that adopt ITIL find themselves delivering better services and satisfying customer needs. | ITSM is capable of establishing well-defined, repeatable, and manageable IT processes. This leads to an efficient analysis of IT problems that lower the cases of repeat incidents. |
| ITIL focuses on first-time resolution approach. This lowers the cost through efficient use of resources. | ITSM helps your IT team in knowing their roles and responsibilities. This enhances their efficiency at work leading to better customer satisfaction. |
| Using ITIL provides greater clarity of IT costs and assets. | ITSM integrates the concept of having a central location for processes and services. This provides better transparency as well. |
| Companies using ITIL are good at handling business risks and service disruptions. | Using ITSM provides you with performance benchmarks and indicators. |
| Organizations that make use of ITL have a better stable service environment. This supports constant business changes as well. | There are minimal service interruptions when using ITSM. |
You now know the various benefits that you get from ITIL and ITSM. You will now understand why you should use ITarian in the next section.
What's To Do Now?
At this point, you might be wondering what is the next step. It's time to choose an ITSM tool that meets your business needs. It should offer more functionalities aside from the ITIL and ITSM features above.
ITarian offers more features than your average ITSM tool. Here are the amazing benefits you get from using ITarian:
Cloud-based monitoring
ITarian watches over your business 24/7. All the hardware and software components are on the cloud. This is a very cost-effective solution and not all vendors have this functionality.
RMM or Remote Monitoring and Management
Aside from monitoring, ITarian also handles maintenance tasks. This includes updating the operating system, antivirus definitions, and defragmenting disks among others.

This is possible through a reliable patch management system. Updating software is very crucial in an organization or business.
Support for endpoint devices
ITarian supports endpoint devices. This includes connected devices to your network like laptops, tablets, and smartphones.

Adding and configuring these endpoint devices is easy and quick using ITarian. Other vendors don't have support for endpoint devices.
Network Assessment
This is one feature that other vendors don't bundle with their products. ITarian offers the ability to perform network assessments. This evaluates the current condition of your network.

Checking network components for any sign of weakness helps in preventing data breaches.
Conclusion
You learned the definition of ITIL and ITSM. You also saw the difference between ITIL and ITSM. You learned the benefits of ITIL and ITSM as well. You now understand why ITarian is a good choice for your ITSM needs. Sign up now and get yourdemo!