IT Ticketing System
A user having a technical problem or concern sends a ticket to their IT department. The service desk receives this, classifies it, and sends it to someone else for remediation. The ticket contains documentation about the problem, its status, and the possible solution. This is an ITSM ticketing system.
An ITSM ticketing system is not applicable in a small business setting, one reason being that anyone can walk up to their IT department for direct help. This is not the case for big organizations or enterprises.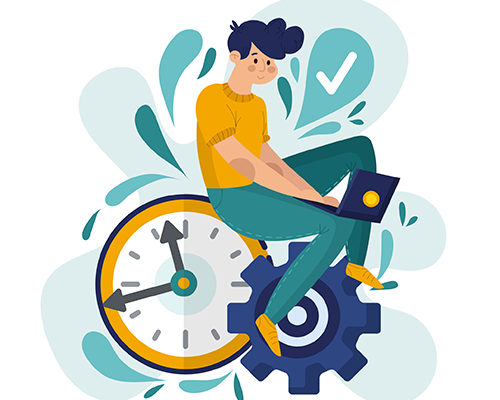 An email system for technical problems can also work for small companies because people from the IT department can answer concerns on time. But as your business grows, sooner or later, you will have to use an IT ticketing system. It will be able to handle the large number of requests or concerns.
There are various ITSM ticketing tools out there that can help your business. Most ITSM software vendors include a service desk feature in their products. ITarian does and also offers cloud-based solutions.
Different Types of Tickets
The heart of an ITSM ticketing system is a ticket. Tickets contain the issue or concern in question. Below are various types of tickets:
Events

These are tickets that contain a record of activities in your IT environment. Examples of events include outages, releases, and maintenance activities.

Alerts

These tickets inform you activities happening in your IT environment. These are system-generated and automated through monitoring and error handling.

Incidents

These types of tickets are about service disruptions. They can also represent a decrease in the quality of IT service. Examples of incidents are outages, performance issues, and errors.

Requests

These tickets contain requests, like password reset, application installation, and software update.
Tickets also come from three primary sources:
System

These are tickets that the system generated due to certain conditions or events.

User

This is the most common source of tickets. Users create tickets through a self-service web form to request technical support.

Agent

Helpdesk agents, operations staff, and IT professionals, among others, create these tickets.
An ITSM ticketing system is capable of managing and handling all these types of tickets.
What Are ITSM Ticketing Tools?
ITSM ticketing tools are programs that handle and manage tickets according to their level of difficulty. Here are the common functionalities of an ITSM ticketing system:
An ITSM ticketing system is a central storehouse for requests and concerns.
It generates a ticket by sending an email to a predefined alias.
It also has web forms that allow requesters to create their own tickets.
An ITSM ticketing system automates responses informing the requesters of the ticket creation.
It tracks the communication between support agents and requesters.
An ITSM ticketing system offers reporting and analytics features.
ITSM Ticketing System Advantages
Having an ITSM ticketing system helps resolve IT issues faster. There are many advantages of using an IT ticketing system. Here are a few:
Advantage/Benefit/Feature
Description
An ITSM ticketing system gives you access anytime and anywhere.

ITarian's cloud-based solutions help you in collecting tickets from various sources. This includes web portal, email, phone, and endpoint monitors.

You can also access account tickets through a mobile application.

An ITSM ticketing system ensures effective communications.

ITarian guarantees that your clients will get the information they need during the resolution process. This also includes the following:

Customized greetings.
Automated emails and updates.
Scripted responses.

An ITSM ticketing system creates efficient workflows.

ITarian helps you in handling, prioritizing, and escalating requests in an effective way via the following:

Configurable ticket categories.
Automatic ticket routing.
SLA tracking.
Escalation procedures.

An ITSM ticketing system has visibility and reporting features.
ITarian has an easy-to-use dashboard. It offers comprehensive tracking and reporting features to give you a picture of the service requests.
An ITSM ticketing system has a shared knowledge database.

ITarian helps your tech team in collecting information and documenting it. Issues and their corresponding resolutions are accessible in a central place.

This helps in troubleshooting issues and avoids recurring problems, which saves you time, money, and effort.

An ITSM ticketing system provides a good user experience.

A branded customer portal creates consistency and confidence in the support process.

ITarian's simplicity, ease of use, and effectiveness will give you a memorable computing experience.
Conclusion
You have learned a great deal about the ITSM ticketing system, including the different types of tickets and their primary sources. You also learned the advantages of using an IT ticketing system. ITarian is an amazing product with many features. It is a cost-effective solution that meets your business's needs. Sign up now and get atrial!