IT Service Desk Provider — Introduction
IT service desk provides a single point of contact between IT and the users. IT service desk ensures that users get the proper help they need on time. It can also handle incident and service requests. An incident is anything that results in service disruption. A service request seeks help with a routine task, like a password reset. An IT service desk provider is the right one to go to for help.
IT service desk is also a ticket management system. It allows companies to enforce effective workflows for internal and customer-facing support departments. A service desk provides users with a central place to go for all their IT service needs. The best IT service desk provider should be able to give you all these functionalities.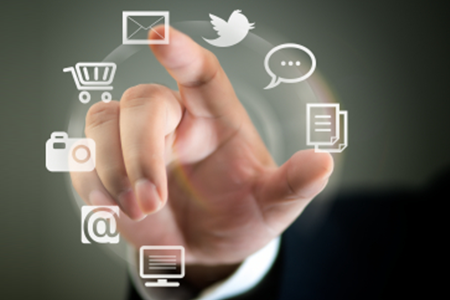 An IT service desk program is also different from a help desk software, which focuses more on end-user needs. Your IT helpdesk support can handle these needs too. An IT service desk provider can help your organization or business by:
Aiding your customers in getting self-help options.
Allowing your customers to create tickets.
Helping agents stay updated.
Organizing tickets based on needs.
Keeping all service level agreements (SLAs) and other documents together.
Keep in mind that there are also four types of IT service desk:
Local Service Desk

A local service desk caters to the needs of small and medium-sized businesses. Its default location is within the company premises. It is not able to manage a large number of service requests and calls.

Centralized Service Desk

A centralized service desk can manage different jobs with a small number of people. Combining various local service desks into a centralized service desk is advisable.

Virtual Service Desk

This is the most popular type of service desk. A single and central service desk handles all the tickets from different places. This is also a cost-effective solution for your needs.

"Follow the Sun" Service Desk

This type of service desk combines several service desks from various physical locations. It also offers a 24/7/365 service.
It is a priority to find the best IT service desk provider for your needs. They must meet your business's requirements and should also offer cloud services and solutions for better management and security. A cloud-based IT service desk provider is what you need. In the next section, you will learn the various benefits you get from an IT service desk provider.
Best Benefits of IT Service Desk Provider
We buy products because of the benefits we get from using them. ITarian offers you so many features, and most of them are free. You can meet your business's needs and requirements faster by choosing ITarian. Here are the benefits you can get when choosing ITarian as your IT service desk provider:
Benefit #1: Ready to Use Anywhere and Anytime
A good IT service desk provider offers cloud-based services. ITarian is good at getting tickets from different sources. This includes web portals, emails, and endpoint devices, among others. Having a cloud-based service provider gives you access to their resources from anywhere.
Benefit #2: Effective Communication
Your IT service desk provider must ensure that your customers receive the data they need. Personalized greetings, automated emails and updates, and scripted responses ensure effective communication between you and your customers.
Benefit #3: Effective Workflows
Your IT service desk tool should be effective in managing tickets. ITarian is good at automating the routing of tickets. They also offer Service Level Agreement (SLA) tracking, which can handle and manage escalations
Benefit #4: Visibility and Reporting
Your IT service desk tool should be easy to use and have a simple graphical user interface. ITarian has these features, along with tracking and reporting capabilities.
Benefit #5: Knowledge Sharing
It is important to keep documented issues and their solutions in one place. This helps reduce the chances of recurring incidents. Your service desk tool should store the knowledge in one place and be able to share it. ITarian is good at this.
Benefit #6: Cost Reduction
ITarian helps your business save money, time, and effort. This is because ITarian offers cloud-based services. They manage the equipment and network for you, including both hardware and software components.
Now you know what an IT service desk is and its various types, as well as the benefits that you can get from an IT service desk provider. Now you know how to find the best IT service desk provider for your business's needs.
ITarian provides you with many benefits and features without extra costs. In fact, most of ITarian's products and services come in a bundle for free. So, what are you waiting for? Sign up now and get yourtrial today!