The Benefits of ITarian IT Service Desk
Implementing an IT Service Desk will help your organization take the next step in addressing needs to more closely align technology services with business objectives. Here is a list of the benefits that the ITarian IT Service Desk provides each time you use it:
24/7 availability. Standard business hours are during the day, but what about the people who work at night? They also need the right support when an issue strikes at night. Most company's services operate around the clock and as such, issues can arise anytime. An example of this is an e-commerce company, where customers are making online purchases and might need help in completing their order. In this situation, the ITarian IT Service Desk is available in the cloud and can be accessed at any time. The people within the company can send out tickets and state their problems and these will pop into the IT Service desk as a staff's notification. They can easily respond to any issues.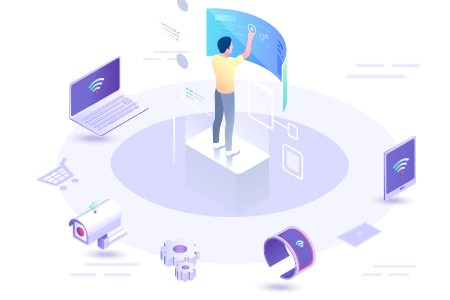 Faster response. The ITarian IT management platform also includes the ability to take control of a remote system without physically being at the affected user's location. This greatly improves the response time and leaves a good impression on the customer. It also eliminates the cost of transport, labor, and equipment when the Managed Service Provider (MSP) uses the ITarian IT Service Desk.
With a remote IT Service Desk, the MSP doesn't have to keep the customer waiting. Help is readily available whenever the customer wants it.
Easier Problem Management. The ITarian IT Service Desk allows the MSP handle the issues effectively. They might be an expert support to the company, but that does not mean that they'll be able to handle customers just as well. Partnering with a dedicated MSP that uses ITarian IT Service Desk means you will benefit from their support experts that are experienced in dealing with frustrated customers. They will know when to deal with them alone or when to escalate issues that deserve to be taken up with management.
Access to highly experienced IT specialists. ITarian understands the technical and support aspects of a system. It is important that the enterprise and the MSPs can maximize our solution efficiently. They know how to resolve issues using ITarian IT Service Desk for those who need help.
Reduced costs. The need to hire new staff to provide a reliable level of support can be costly and time-consuming. The ITarian Service Desk empower MSPs do multiple tasks simultaneously. The IT Service Desk solution can also be configured to automate tasks and the company does not need to hire more people to do simple tasks like installation of new applications. If the company decides to hire new IT staff, there is always the risk of having redundant resources that are unable to do any work simply because support requests have declined. These unfavorable circumstances can be avoided if the company chooses to outsource IT Service Desk services. The fixed cost structure makes predicting costs easier, and saves on the costs involved in keeping full-time employees.
Conclusion
Current enterprises have always had a technology solutions involved in their operations -- whether it is a computer, smartphone, or even a cash register. It is important that they have their IT systems maintained. If there are any issues occurring, the company can immediately resolve them without disrupting the business. Interestingly enough, an increasing number of companies are choosing to completely outsource their IT Service Desk tasks due to the benefits listed above.
Put simply, an experienced IT Service Desk provider can benefit from ITarian's  Service Desk solution. They will be better equipped at resolving customer problems and delivering a satisfying experience. If you're going to try an in-house support desk, there is always the risk of losing customers due to inexperienced support staff. That is why it is better to outsource this process to a company that understands and specializes in doing just that.
Get the advantage in using the ITarian Service Desk! Visit the ITarian website for more details.