IT management tools are important in keeping customers satisfied and happy with their MSP's service. This is one of the main reasons why a business should choose the right IT management tool that can help them provide customers with an elevated service.
No matter how small or big your company, having an efficient IT management tool should be of your utmost priority. While there are some solutions that are offered at a much higher price, there are also a lot of IT management tools free of charge, which can effectively identify any emerging problems that might impact MSP's performance and service.
These tools allow businesses to manage and oversee their IT infrastructure that is responsible for network and data communication operations—at no cost.
Moreover, these management solutions usually come with vital features and services, including enterprise management, monitoring, security, capacity planning, performance monitoring, continuous technical support, and more, even though they are free.
Through these tools, businesses can be confident that they have an additional layer of protection, and that their IT team can address any issue whenever there is one.This sends us to our point.
Businesses should take advantage of these free IT management tools.
The goal of an IT management tool is to make sure that your infrastructure is safe and protected against problems. This is an essential task, which is accomplished by actively looking for emerging problems within your ecosystem before it can affect your business.
However, with plenty of options to choose from, it is important to identify which solution can really be of great help to MSPs.
Clueless? Here are the things you should keep in mind when choosing IT management tools, free download:
The ability to grow your business
MSP have found great IT management tools free for commercial use when they can increase or decrease in performance and cost in response to the changes within the business operation.
This is one of the common mistakes of small businesses. Usually, they choose a solution that matches their size, without thinking that their business will scale up someday. Because of this, they are forced to change their IT management tool when they go big, costing them more money.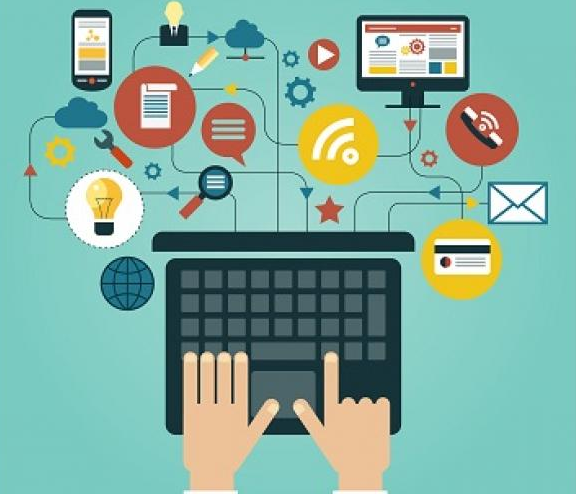 Hence, it is important to make sure that an IT management tool can support you throughout your business growth.
Offers easy setup
One of the red flags of IT management tools free download is their hard set-up process. A quality IT management solution should be easy to set up, while it must also have supplier support.
Good user experience
When choosing the right IT management tool, you must check if it is user-friendly. IT management tools, free or not, should add extra convenience to your customer service and operations. Your IT technicians should be able to navigate and use it without having trouble.
Great interface
A free IT management tool is worth considering if it has a clear, unified interface and dashboards. Remember, when a solution has a quality interface, it would be a lot easier for your IT team to identify emerging problems or find the cause of detected issues.
Provides remote access
One of the most important things to consider when choosing from IT management tools free download is their ability to provide remote access. Through this feature, your technician can secure and keep track of IT infrastructure from any device, without any hassle.
When a management solution features remote access, you can expect that your team will improve their efficiency even if they are working from home or remotely. This feature allows IT staff to access any computer desktop within your team and its files no matter where they are.
Hence, any problem can be resolved easily (at no cost) if your free IT management tool can provide remote access.
Features smart notifications
When choosing an IT management tool, make sure it can notify you when it detects a problem or an emerging issue. This way, your IT technicians can address it urgently.
Has customer support
Before choosing an IT management tool, find out if it has customer service capabilities that will provide you with fast, high-quality support whenever you need them.
Selecting the Right IT Management Tool
These are just the basic things you should remember when picking an IT management tool. However, it is vital to understand that every solution offers unique features. Hence, you must identify what are your needs and goals, and match it with the right IT management tool that can deliver that.
This way, it can help you and your team have an improved productivity, greater reliability, and an upgraded customer service.