Although many businesses still use Excel or accounting software for this task, they aren't really custom-fit for managing assets. As such, those who are using these tools are often plagued by problems like manual errors, outdated information, and more.
Equipment inventory software provides a cost-effective and accurate solution for tracking your assets. If you want to get maximum returns, here are some features to look for when choosing the best inventory software for your business.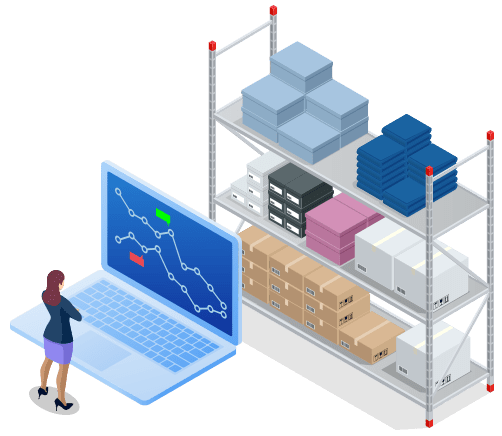 Auditing Options
Asset audits can verify the equipment your organization owns and where they are located. Some of the best equipment inventory management software lets you schedule your own audit timeframe, receive status updates on the process, and modify any missing and unrecorded assets.
Barcode label
Barcode labels or asset tags are important when managing assets. This helps reduce errors by automating the tracking and logging of asset details. When a piece of equipment is misplaced, on loan, or transferred from one department to the other, barcode labels can quickly record the change and locate assets when needed.
Check-In/Check-Out
A check-in/check-out feature improves accuracy and minimizes the time spent in releasing and receiving assets. Choose an equipment inventory software that has a "quick find" feature, which can search your database by asset tag, asset, vendor, customer, or employee.
Cloud-based
Cloud-based software can save you more time and money. You don't have to manually install stand-alone software, updates, or patches, as everything is processed on the cloud itself. If your computer crashes or gets in conflict with other programs, the software can deal with the issue on its own.
Dispose of/Recover Assets
There are times when you accidentally delete your assets' data on the inventory. When this happens, it is important that you have a recovery tool. Look for equipment inventory management software that has this feature. This allows you to reactivate the data of your old assets instead of inputting a brand new item and manually updating records of the item's history.
Customizable Data Fields
Equipment inventory software usually has built-in pre-named data fields that may not be applicable to your business. If you want to customize the fields, it may require you to spend some time with tech support and shell out extra fees. To avoid this scenario, look for software that can let you change those names and create new fields of your own.
Multiple Quantities
Tracking multiple quantities of a similar asset can be a challenge. While you can set up each item with its own asset tag, this can be labor-intensive. To make the tracking process easier, look for equipment inventory management software that enables you to manage a large number of identical items under one asset tag.
Notifications
Choose an equipment inventory software that allows users to communicate with each other. There are applications that enable you to set up automated emails or in-app notifications for specific events and assign who should receive them. This can be beneficial for users who want to be constantly updated about past due to actions, asset use violations, funding limitations, audit checklists, and other issues.
Reporting
Some equipment inventory offerings may come with a library of pre-designed reports such as assets by location or by type. However, sometimes you expect more. Choose a software that allows you to create customized reports without having to buy additional software. It's also helpful to have a program that schedules your reports and sets up who should receive them.
Security Access
There are some elements of equipment inventory management that you don't want other users to access. Choose a software that allows you to control who can access certain asset types and what asset site locations can be viewed or edited
Technical Support
Choose an equipment inventory management software that is user-friendly and has a 24/7 technical support team. This way, you can easily contact them when you encounter problems with the program. Support via email can be time-consuming and frustrating, so better look for software that offers via phone or live chat assistance.
Final Thoughts
Before buying equipment inventory software, make sure to review every feature of each option and check how they meet your needs. At ITarian, we provide the functionalities you need to automate your operations. Our products can track, maintain, and create reports on your equipment. Contact us and check out our offerings!
Information Technology Management Software