Android Mobile Device Manager
When employees use their own personal devices for work, it is called, "Bring Your Own Device," or BYOD. This includes smartphones, tablets, and laptops. Each has its own operating system, and among the most popular is the Android operating system. But what happens if people lose their Android phones? This is where the Android device manager comes into action.
Android device manager offers various useful features. One is a security function that helps users find their lost Android phones. It can also help you lock or wipe the data of your Android device from any location. It is a protection for your Android device, and you'll need to sync your Google account with your device first.
In this article, you will learn the benefits and capabilities of Android device manager, as well as about ITarian's mobile device management (MDM).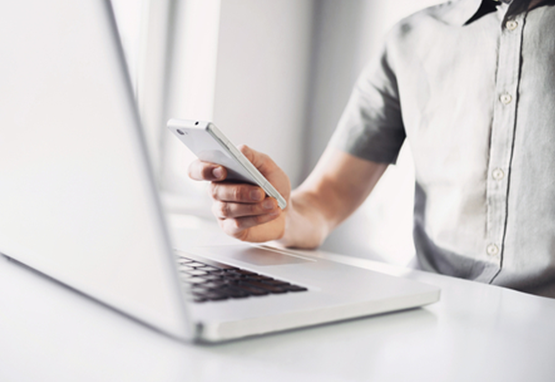 The Benefits and Capabilities of Android Device Manager
Most Android users do not know that they can control their Android devices from any location. This is important to remember as an Android user. Here are the things you can do with Android device manager:
Locate your Android device.

First, you need to install Android device manager on your device and sync it with your Google account. After doing these initial steps, you will be able to locate  your Android device if it gets lost. You will see the GPS location of your device on a map. You can also add other lost Android devices. Simply select the missing device you want to track from a drop-down list.

Ring your Android device.

Android device manager lets you ring your missing phone for about five minutes. Even if the ringer volume is low or turned off, you can still ring your lost phone at its loudest volume.

Lock your Android device.

You can lock your lost or stolen Android device to prevent the unauthorized access of your data. Android device manager lets you set a PIN or password to lock your device. You can also include a message on the lock screen so that someone who finds your device can contact you.

Wipe your Android device.

There comes a point where you have no choice but to wipe or erase the data on your missing device. This happens when there's no chance of recovering it or the data it contains are too sensitive to leak out. Another term for this process of wiping data is factory reset. Android device manager can wipe the data of your missing Android device even if the power is off.

Help someone track their lost Android device.

It is also possible to help others find their lost Android device. There's a guest login option in Android device manager. You can help them locate and track their missing device too.
ITarian's Android device manager adds extra functionalities such as:
It can enable and disable Android devices.
It can supply device drivers.
ITarian's Android device manager lets you view the technical properties of devices.
ITarian Mobile Device Management
ITarian MDM offers more features than your average Android device manager. It supports both Android and iOS devices. Here are the main benefits you get from using ITarian MDM:
Simple interface for device enrollment.

Android and iOS users can enroll their devices as soon as they power them on. A self-service portal allows them to add or remove devices without help from IT.

Automatic configuration of devices.

ITarian MDM can automate corporate connectivity settings, email profiles, and device-specific restrictions. This also reduces the volume of help-desk calls.

Secure connectivity and mobile access control.

ITarian MDM provides a secure connection across the network. Devices need to pass identity verification before gaining network access. Restrictions also apply, to lessen the chances of a security breach.

Required device settings

ITarian MDM enforces device encryption and data loss prevention settings to protect data. This also ensures compliance with regulations and standards.

Mobile-aware enterprise.

ITarian MDM integrates with other IT systems, like the following:

Corporate directories (Active Directory/LDAP).
IT service management (ITSM) software.
Network access control (NAC) systems.
This creates a mobile-aware IT infrastructure that hastens business processes.
You have learned about Android device manager, including the benefits of using it. You also learned about ITarian's mobile device management. ITarian is an amazing product that offers many features without the extra cost. It is a cost-effective solution for your mobile device management needs. Sign up now to know more about ITarian's products and services!