Introduction To IT Support Management
Whenever a technical issue occurs at work, one reaches out to the IT department for help. There are many types of IT services aside from technical support. Hiring a staff of IT support professionals can be expensive. A cost-effective solution is to deploy an ITSM platform.
ITSM stands for Information Technology Service Management. ITSM is a centralized platform for managing IT services. There are too many IT support services today. Managing these IT services in one place is very convenient. It saves you time and money as well.
There are many benefits of IT support management. You will learn some of those benefits in this article. You will also know about IT service management best practices.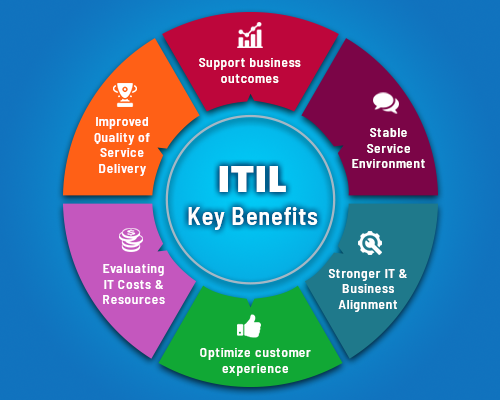 The Benefits Of ITSM
IT management software has a lot of advantages and features to offer. Here are some of the most important benefits of IT service management:
1. Higher return on investments or ROI

Every business looks at the side of income. Something that cuts down costs and generates revenue is good.

Efficient implementation of ITSM will lead to a faster return on investments. This is one of the financial benefits of IT services.

2. Uniformity

ITSM helps in having a uniform procedure across all departments. Tools like workflow management software help the tech team in doing their work. This applies to an enterprise setting as well. This is one of the convenient benefits of IT services.

3. ITSM automates processes that use manual methods or are repeatable.

Doing a certain task one step at a time and repeating it all over again is tedious. The goal of applications or programs is to simplify things.

Automation is one of the productive benefits of IT services.

4. Visualization

ITSM offers fast and clear visualization of workflow processes. It determines what process needs simplification. ITSM rearranges the steps and eliminates the duplicates in a workflow process. This saves time and effort as well.

Visualization is one of the time-saving benefits of IT services.

5. ITSM reduces the repeat of incidents

Using ITSM is effective in analyzing IT problems. This reduces the time to resolve an IT issue and proceed to the next one. This results in an increase in productivity as well.

ITSM will direct you to a proactive approach rather than a reactive approach. Being proactive means getting a step ahead of problems.

Preventing IT issues from happening is the trend today. Preventive maintenance is another term for this. This is one of the most important benefits of IT services.

6. ITSM helps in patching software.

Updating each application on a network is boring and tiring. Thanks to ITSM, you can now schedule and automate the patching process.

A patch contains software bug fixes and upgrades. Patch management is one of the important ITSM benefits.

7. Improves customer service

ITSM enables your IT staff to work well leading to better customer satisfaction. A happy customer is a good sign. They will talk about your services and products to their friends.

This is like getting a promotion of your products and services. This leads to an increase in business profit or revenue.

This is the reason why companies invest a lot of money in their customer service department as well. This is one of the best ITSM benefits.

8. Reduces security risks

ITSM is a collection of tools that simplify the handling of IT services. This includes the reduction of security risks or vulnerabilities.

Conducting a network assessment will reveal the weaknesses in a network. ITSM also has vulnerability scanning features.

This is one of the best ITSM benefits.
Those are some of the great benefits of IT service management. You will learn some ITSM best practices in the next section.
The Best Practices In Using ITSM
| | |
| --- | --- |
| 1. Inspect your current ITSM practices. | Identify your business goals first before implementing any ITSM process. Deploying the right people, technology, and workflow is vital. |
| 2. Use appropriate tools when automating processes. | This is pretty straightforward. To simplify work, one should automate tasks whenever possible. |
| 3. Remember the critical success factors and track KPIs and metrics. | List down and remember the things that meet your business goals. Keep an eye for things that bring success to the organization. |
| 4. Educate and communicate with everyone when implementing ITSM processes. | Providing awareness seminars or meetings helps in the successful deployment of ITSM processes. |
| 5. Build a feedback system. | Feedback is essential to any business. This serves as the ground for improvement. This is a way for end-users to share what they have in mind or what they feel toward your products and services. |
Conclusion
You learned some of the best benefits of IT service management. You also understood some of the best practices in IT services. For more information on the ITSM benefits, please click here.