What is an MSP (Managed service providers)?
It is a company that offers a computing platform for organizations. They can manage your IT infrastructure from anywhere. A cloud MSP manages your network from the cloud, which is the trend today because it is a cost-effective solution. Cloud computing utilizes hosted technology that is accessible anywhere, in contrast to the old server-based technology.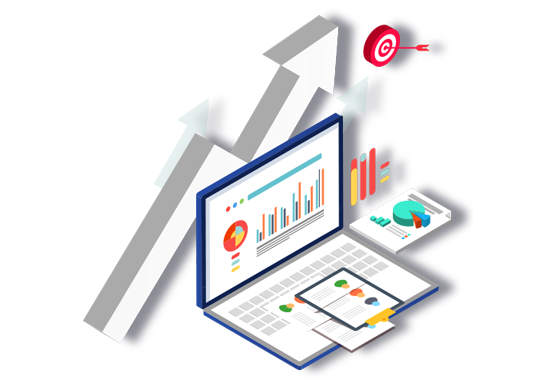 What is MSP and what do you gain from it?
The old term for MSP is application service provider (ASP). There are various benefits that you gain from an MSP. One is business cost reduction. You do not need to hire a staff of IT experts to do the job. An MSP will do all the tedious technical stuff for you.
What is MSP and how do you pay for it?
An MSP gives reasonable pricing for their services. A customer can choose the right payment plan that best fits their business needs. There are three payment plans to choose from:
1. Per-device — you pay a flat fee for each device you want your MSP to manage.
2. Per-user — you pay a flat fee for each user, including users with more than one device.
3. All-inclusive — you pay a flat fee for all the MSP's services.
You will learn more about MSP in the next sections, as well as the different types of MSPs and how each of them works. You will also discover the common services provided by MSPs.
Different Types of MSPs
MSPs have three main categories or types, each one offering a different level of service. Here they ares:
| MSP Type | Description |
| --- | --- |
| Lower-Level or Pure-Play MSPs | These managed service providers focus on monitoring, alerting, and maintenance. |
| Mid-level or Value-Added MSPs | These managed service providers offer a broad range of services. This includes disaster recovery, software maintenance, and scalability planning, among others. |
| High-Level or Outsourced MSPs | These managed service providers offer a full range of services at their own facility and using their own equipment. They offer the most cost-effective solution today. |
Common Types of Managed Services
You might be wondering about the different services provided by MSPs. Here are a few:
MSP Service
Description
Managed Networks and Infrastructure
You do not need to own and operate a data center anymore. You need to make a contract with an MSP, and they will do the technical stuff for you. They are responsible for taking care of the key components of your IT infrastructure.
Managed Security
What is MSP's role here? They can manage your network security from anywhere. This includes malware removal, data backup, and desktop performance optimization, among others.
Managed Communication Services
This is about merging data, voice, and video services on the same IP (Internet Protocol) network. This service could also refer to a managed call center.
Managed Wireless and Mobile Computing
This cost-effective service offers wireless networking capabilities for your business. Your managed service provider takes care of the Wi-Fi networks and endpoint devices.
Managed Print Services
This lets your MSP manage your organization's document-handling processes. This includes the printing of documents, among other services.
Managed Support Services
This is the most common type of managed services. It includes help desk responsibilities and support tickets. MSPs provide technical support 24/7.
Data Analytics
This managed service captures and analyzes trends or patterns in data. This enables clients to take the necessary steps in expanding their business goals.
Managed Cloud Infrastructure
What is MSP's role here? This is where your MSP manages your organization's network components. This includes storage, operating systems, and databases, among others.

You have control over which components should be on the cloud and which should be on-premises.
Managed Software-as-a-Service
Your MSP hosts and delivers the programs to your clients. They maintain and update these apps as well. You do not have to worry about the deployment nor the setup.
Conclusion
You have learned what is MSP and the different types, as well as the common services an MSP provides. For more information on MSP, please click here.
Why Use A Managed Service Provider