What happens when a natural disaster like an earthquake hits your company? Do you have a backup plan for your clients' and company's data? Disaster recovery is an example of an ITSM process or method. ITSM stands for Information Technology Service Management. An ITSM software can help you with your business's needs. But what is ITSM software? It helps in delivering, handling, and managing the IT services of an organization.
So, what is ITSM software and how can it assist your business? It is a tool that helps your business meet its goals and requirements. ITSM tools help companies create efficient workflows and reduce operational costs.
ITSM software and how do you get one? It is an amazing tool that can do the following:
Remote Monitoring and Management.
Remote Access.
Mobile Device Management.
Patch Management.
Network Assessment.
Software Deployment.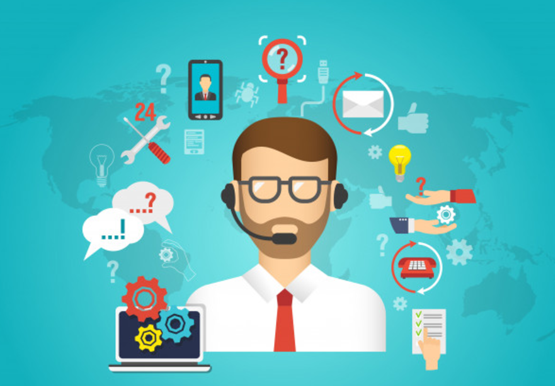 Not all ITSM software vendors can provide you such functionalities. Choose the right one for your needs. In the next section, you will learn more about ITSM software and the benefits it offers.
The Benefits of ITSM software
People always look for features and benefits before buying a product. This determines if the product meets their needs. Reading user feedback, product reviews, and ratings before buying anything is also wise.
Here are the benefits you get from using ITSM software:
Higher Return on Investments (ROI)
Using cost-effective tools is good for any business or organization. An ITSM software enhances process workflows and stops problems from occurring again. An efficient implementation of ITSM will lead to a higher return on investments.
Uniformity
An ITSM software aids in having a standard procedure or workflow across the network. Tools like workflow management software help the tech team in performing their jobs. This is also applicable to an enterprise setting.
Automation
It is not convenient to do a certain task using manual methods. It consumes too much of your precious time and effort. The main goal of a computer program or application is to simplify human tasks. Automating processes that are repeatable gives you time to do other important things. ITSM tools improve the pace and cost-effectiveness of IT services.
Visualization
ITSM tools give you a clear view of workflow processes. It also discovers what process needs simplification. It can reorder the steps and remove duplicate workflow processes as well. This is a good time-saving benefit.
Reduced Repeating Incidents
Using ITSM software is efficient at examining IT issues. It reduces the time in resolving an IT concern so you can work on the next one. It will also increase the productivity of employees. Documenting every resolution to an issue is necessary as well. It is advisable not to repeat doing things that exist already.
ITSM tools guide you on using a proactive approach rather than a reactive one. Being proactive in cybersecurity means continuous threat hunting and giving possible solutions. Prevention will always be the best cure for any given problem.
Software Patching
Updating each application on your network is tiresome and boring. Scheduling and automating the patching process is possible with ITSM software. A patch contains bug fixes to software and program upgrades. ITSM tools can also automate the deployment of updates in batches.
Improved Customer Service
ITSM software can motivate your IT staff to do their work well. A ticket management system helps them do their work quicker. This results in better customer satisfaction because they can deliver speedy resolutions. A customer who is happy will share their experience in using your products and services. Word of mouth serves as apromotion that leads to more profits for your business. This is one good reason companies invest in their customer service department.
Decreased Security Risks
ITSM tools are a collection of useful programs that makes things easier. Consider it a software bundle or software suite. Conducting a network assessment shows the vulnerabilities of your network. ITSM tools offer vulnerability scanning features.
Now you know ITSM software and its different benefits. You are also aware of the importance of ITSM for your business. For more information on what is ITSM software, please click here.