Remote management is the process IT administrators and Managed Service Providers use to take full control of all operations using a remote application. Originally, the features of Windows Vista made this possible because it allows management of scripts by use of a remote application. However, MAC and other OS can also do this using a third party software tool. With remote management, you will be able to edit and write your applications from a remote computer.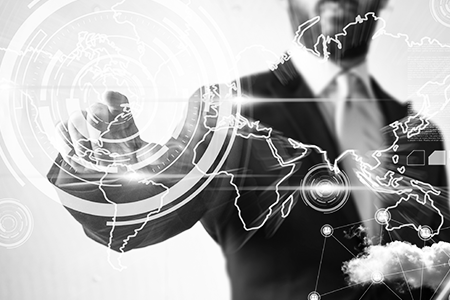 Why Enable Remote Management?
Clients who have installed these Remote Management tools enjoy a great number of benefits. These benefits are as follows: it provides for secure remote management as your connection traverses through firewalls and protects the encrypted sensitive details while data is exchanged between the server and administration tools. The IT administrator has full control over the configuration of the software. Besides, web servers and administrators have been appointed fully to manage where configuration lives through distributed configuration.
Remote Management Tool Strategies
An RMM tool is the best way to move away from break/fix model wherein a technician only comes in when you call them for broken equipment and they fix it for you. That technician charges a fixed price for a service he has done for the enterprise each time he visits.
Managed services, on the other hand, use the RMM tool to proactively monitor endpoint and other equipment to prevent potential issues. The customer pays a fixed price, normally per month on a subscription basis, on each workstation or server for monitoring. The managed service provider uses a remote management tool to monitor customers' computers and solve any problems as they arise. This type of management eliminates the hurdles of most break/fix providers face; the lack of customers when nothing breaks down in a month or two.
A managed service model and remote management software can help provide a stable income for computer technicians. The remote management tool model also provides the IT professionals with opportunities to make additional cash revenue through hardware or software sales. It is a win-win situation for the client and the IT professionals.
What Does Remote Management Mean in Functionality?
The RMM tool is one of the most outstanding tools in IT services and management. The functionalities of a remote management give IT administrators and MSPs a great support that they need in the facing several IT issues. Here is a list of RMM's main functions:
# 1: An RMM tool Collect details on the client's computing systems, applications, and software
# 2: An RMM tool generates activity reports and data to MSPs
# 3: An RMM tool provides relevant alerts and tickets when the need arises
# 4: An RMM tool tracks network condition
# 5: An RMM tool Monitor all endpoints and clients concurrently
# 6: An RMM tool automates planned maintenance duties
# 7: An RMM tool helps ensure better end-user productivity
# 8: RMM helps clients get better customer loyalty and satisfaction because their expectations are met.
# 9: An RMM tool helps MSPs keep client-related issues under control or avoid issues and thereby ensure higher profit margins.
# 10: An RMM tool helps ensure optimal network stability as it monitors the entire IT system performance of each registered client on the RMM software.
Conclusion
We hope that you have learned the amazing benefits of RMM tools for your business. Even if you are planning to purchase it for your own IT administrator or deliberating the list of MSPs you have in mind, an RMM tool can provide you with a huge range of advantages as we mentioned above.
In ITarian, our RMM tool provides IT management tools like remote desktop monitoring, trouble ticket tracking, support, and user information through a comprehensive interface. RMM aids in monitoring network and computer health remotely. It supports in improving the overall performance of technical support staff and efficient use of resources. It delivers high-quality capabilities and it's completely free.
Do you want to know more about what does Remote Management mean? We have more to share on our ITarian website. Please visit us for more details.
Related Resources:
Remote Desktop Connection Manager