With the right ticketing software, you can create customized tickets and even allow customers to purchase them online. This type of software can help a business track who has attended your event so you can plan future events accordingly.
How a Ticketing system Works
The basic idea behind a ticketing system is that it allows you to sell tickets for an upcoming event online. Once you have set up your account, you can add new events as they become available and start selling tickets immediately.
When someone purchases a ticket, you will receive an email confirming their order. This means that you will know precisely how many people have purchased tickets for your event. You can use this information to ensure that there is enough food and drink on hand and that you have enough seating space available.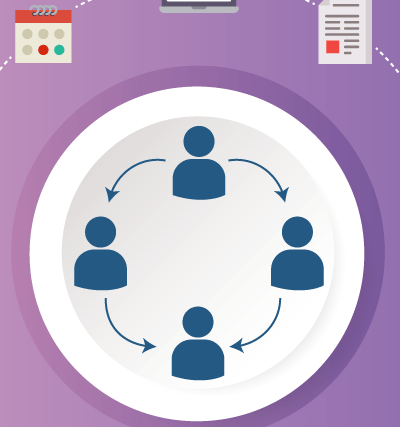 The 5 Main Benefits Of a Ticketing Tool
There are many reasons you might want to invest in a ticketing system. Here are just five of the main advantages of having one in place:
1. Increased Revenue
If you have many events coming up soon, it makes sense to use a ticketing system to help you manage them efficiently. A ticketing system can help you create multiple pages for each event and let visitors buy tickets directly from your site. You don't have to spend extra money on postage or postage costs, and you can even sell tickets at a discount.
2. Reduce the Administrative Workload
Managing an event involves a lot of paperwork, and it's easy to forget things. A ticketing system will take care of everything for you, leaving you free to focus on running the event itself.
3. Improve the Customer Experience
A good ticketing system will make it easier for people to find the details they're looking for and to purchase tickets quickly and easily.
4. Saves Time
When planning an event, it's important to think carefully about how much work is involved. A good ticketing system will automate certain processes, saving you lots of time and effort.
5. Attract New Customers
A well-designed ticketing system should be attractive to potential customers, making it easy to find what they need.
What Features Should I Look for in My Ticketing Sytem?
There are several different types of ticketing software out there. But not all offer the same level of functionality. Some of these include:
1. Registration via the Internet
This feature allows you to collect contact details from potential attendees before the event. You can send them emails about when and where they need to arrive and ask them to confirm their attendance via text message.
2. Mobile Application
A mobile app allows you to view real-time attendee data on your phone. This includes photos of guests, maps showing where they are located, and other useful information.
3. Customer Support
The feature gives you access to a team of experienced staff members who can answer questions and provide technical assistance.
Can I Integrate My Existing Website With My Ticketing System?
Yes! Most ticketing systems allow you to link your existing website to your accounts. You can continue to operate both websites simultaneously. You can also add more pages to your site, like one for your ticketing software, to promote your goods and services more effectively.
How Do I Decide Which Ticketing Tool To Go For?
You will need to consider whether you want to run your ticketing system or whether you prefer to outsource the task to someone else. Both choices have pros and cons, but in the end, it comes down to what you prefer.
Suppose you choose to set up your ticketing tool yourself. You will need to decide between a hosted solution available through a third-party provider and a self-hosted solution that requires some technical knowledge.
If you decide to outsource your ticketing needs, then you will need a ticketing system that offers the following key functions:
Event Management
This allows you to plan and organize your events, including setting up different pricing levels and creating individual pages for each event.
CRM
CRM stands for customer relationship management tool. It helps you track who has bought tickets and gives you access to their contact information.
Sales Automation
This lets you send emails automatically to people who have purchased tickets, encouraging them to attend the event themselves.
Bottom Line
You might want to use a ticketing system, and it is worth considering the benefits before choosing one. Specifically, you should look at each system's features and compare them to those you already have. (Company name) is one of the key players when it comes to ticketing software. They offer a comprehensive suite of features that will let you take care of everything from start to finish.
If you are looking for a reliable and user-friendly ticketing tool, then (company name) is definitely worth considering.