Benefits of Using Event Ticketing Tool
One of the benefits of using a ticketing system is that it helps you manage your time more efficiently. Instead of struggling to fix an issue, you only assign a ticket to someone who already has the needed skills for the job. That saves time and money for all parties.
You can create tickets and assign them to different team members. When someone needs help with something, they create a new ticket and assign it to a competent person to do the job.
Everyone can keep track of tickets in one place, knowing what needs to do next. The event ticketing tool also makes it easy for people to find out what their teammates are working on, get involved if they want to, or pitch in if someone has too much on the table.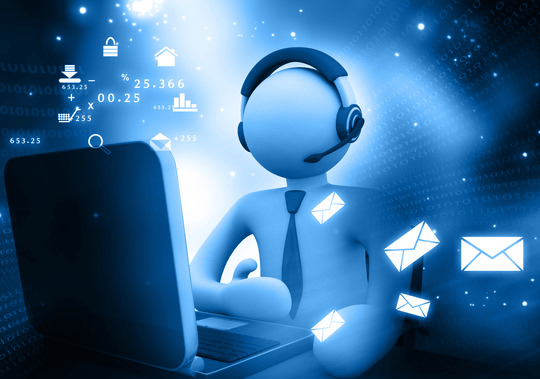 The event ticketing tool ensures everyone in your company knows where to look for answers if there's a problem that needs immediate resolution.
The event ticketing tool will let you know whether a customer is satisfied with the resolution of their issue, and you can gauge whether or not your team is doing a good job at customer delight.
How the Event Ticketing Tool Operates
The event ticketing tool helps you manage every aspect of your support process, including:
Creating tickets and assigning them to agents
Tracking the status of each ticket as it moves through the pipeline towards its resolution
Viewing customer interactions with your agents
Viewing information about each customer, including their profile and history with your company
The event ticketing tool allows organizations to manage customer support requests by creating tickets for their customers and responding promptly. By integrating with other tools, you can see how your customers use your products and services. As a result, you can improve your customer support performance to achieve increased revenue.
The event ticketing system usually consists of two main components:
1. A web application where users submit tickets online;
2. A backend database for storing all the information about existing tickets, including their original content and current status.
When one of your customers needs help or support with an event they're having with your product or service, they will submit a ticket through your portal. The ticket is automatically assigned to an agent who is best qualified to handle the request. You'll receive an email when the customer submits their request, so you'll know right away what's going on in your business and respond in time. The agent will review all of the relevant information about the request and then begin working on resolving it as quickly as possible.
You can track your ticket's progress by logging in to the ticketing system so that when the agents respond to the customer request, they will leave an update there for you. While doing this, they'll communicate with the customer to ensure everyone knows what's going on at every step towards resolution.
The Ticketing Process
The process of the Event Ticketing system is divided into three main phases. These include:
Opening a Ticket
If a customer has a question, concern, or issue with your product or service, they will submit a ticket through an online form. The customer's details will be keyed into the system and assigned to a team member who will act as their point of contact.
Changing the Status of a Ticket
You then review the ticket and assign it to the appropriate team member. The team member will then contact the customer to get more details about their issue to resolve it quickly. Customers can track their requests online and see the steps taken so far to resolve the problem.
If the event is beyond the agent's scope, he can reassign to another agent.
Closing a Ticket
Once resolved, the ticket is closed out by the agent and moved over to the internal tracking system so that we can keep track of the number of tickets submitted.
If the issue recurs later, the agent can reopen the closed ticket.
Conclusion
The event ticketing tool is a vital part of any company's IT infrastructure. It tracks, organizes, and assigns tasks to employees within an organization. The event ticketing system allows employees to submit tickets based on their specific needs. It allows administrators to monitor the status of each ticket handled by different individuals or teams within the organization.