Remote access is the thing that makes it workable for all to interface the user and the organization to a reliable source. For example, the Web or a specific network. Remote access software can be of use in an organization to connect the networks inside and the systems too.
There are various focal points to having a remote access service. A part of these are:
Low support cost
With remote access service, you need not worry over fixes and so forth. This is because once you install the system on your PC, that is it. You don't have to hire individuals to have it checked or even buy a server. You should get an IT pro and let him install the remote access software and set it up.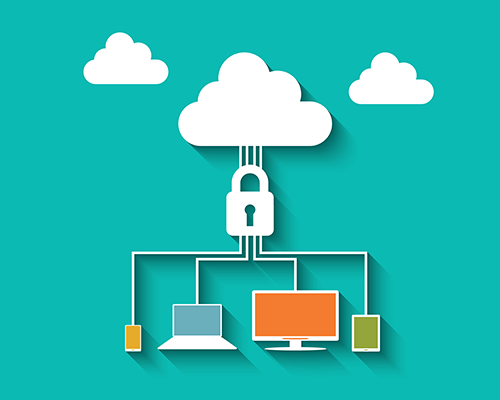 Guarantees security to the client
You won't need to stress over cybercriminals at any time. Every one of your files will be stored in this way guaranteeing minimal odds of loss of your information. Other than this, your information need not be stored as hardware rather a software. No one but you can access them when the need emerges.
Brings agility to business processes
Remote access is for everybody. Whether you offer help for a customer or need to get to a vital document on your office desktop. Remote access software enables you to associate applications and work areas in a secured system. Remote access has turned into an unavoidable idea for most organizations.
Guarantees adaptability
The fact that you can work from wherever makes it less demanding for you. This means that you do not need to be in your work environment to complete a specific job. Even for entrepreneurs, you need not be at your office to do a specific transaction. You should have a source of Web and a PC and you will be good to go.
Emergency business advancement
There are times when you get an appealing business deal outside of office hours. In a traditional setup, employees won't be eager to chip away at that bargain. But, remote access software enables them to interface with the workplace network. It completes the deal. It is done without surging back to the workplace. While business flexibility is kept up, new business openings emerged.
Decline of employee attrition rate
One of the critical angles that sway the performance of an organization is the employee attrition rate. By giving remote access service, employees can appreciate the advantage of telecommuting. Be it full time or part-time, enabling employees to telecommute is inspirational. Work-life balance is kept up. They can even plan their working hours. When employees are more fulfilled, you can expect increased business performance.
Improved BYOD condition
BYOD has turned into an inevitable aspect for most organizations. They provide remote access to individual gadgets of employees. Organizations work at an agile pace to do greater efficiency. If implemented, remote access can increase profitability levels.
Access to vital applications
Remote access software enables you to streamline assets to the fullest. You don't have to buy licenses for several clients. You can install applications on a single server. With that, you can provide remote access to clients.
To appreciate the unending advantages of remote access technology, you have to pick the correct software.
ITarian Remote Access and Control is a shared communication device. It uses the safe RTP protocol to connect to managed endpoints. ITarian Remote Access Control uses standard advancements and protocols. There's no extra software or hardware necessary.
ITarian Remote Access and Control enables specialists and executives to oversee servers. They can roll out patches, survey performance data, and service configurations to address and tackle issues.
ITarian Remote Access and Control access your immobile PCs from distant areas. It is straightforward and simple to access with the accompanying highlights:
Visuals change for the best portrayal
Continuous session latency details
Backing for significant shortcut keys
Many screens on the remote endpoint
Preventing all digital assaults is inconceivable. That's why Comodo Cybersecurity delivers an innovative cybersecurity platform that renders dangers futile. Be it across the Web, LAN, and cloud. The Comodo Cybersecurity platform enables clients to ensure their systems against military-grade dangers. It includes zero-day attacks. Comodo Cybersecurity is situated in New Jersey. It has two decades of history of ensuring the most delicate information.
For more data on ITarian Remote Access and Control, visit https://www.itarian.com/remote-access-and-control.php. ITarian Remote Access and Control is free-of-charge. You can download it from https://remoteaccess.itarian.com
Related Resources: