In almost every case, one particular product isn't enough to do the full job. At ITarian, we pride ourselves on providing Windows patch management tools that can do what similar products can, without any cost to you. The limitations of some products can include:
No removal of patches
Only one OS supported
Compliance enforcement
Patching while running
Prices
Removal
Most automated patching programs test and deploy patches no matter what. However, our product allows you to create the rules and schedules, so you can still be part of the process. That way, you won't need to remove patches once they've been installed.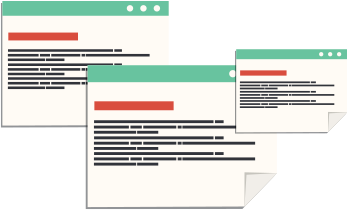 Operating Systems
While Windows is one of the largest operating systems and is used by many companies throughout the world, it isn't the only one. We understand that and have created patch management tools to work with Mac and Linux systems, as well.
Compliance
If you're not compliant, you could run into trouble. You have an obligation to keep credit card and other information out of attacker's hands. Our product can help you achieve compliance and maintain it because you are in control. You have the power to stop patches from deploying or choose which ones are most important.
Prices
The biggest problem with most Windows patch management tools is that they cost money. Some are reasonably priced, sure, but why pay anything when ours is and does everything you need it to do?
Patching While Running
Most products on the market right now require you to stop working so the patching process can begin. Ours lets you continue working while the patching goes on in the background. You don't have to worry about downtime, so contact us today to learn more.

"Did you find this article about Patch Management helpful" Share the wealth!