Patch Management
Patch management is a process to simplify management of patches updates for applications on a computer. This process helps acquire, test and install multiple patches required for software applications. It thus enables systems to decide on appropriate patches and stay updated with relevant patches.

Why do you need ITarian Free Patch Management Software?
In an enterprise, manual patch management is very difficult and may not be efficient. IT administrators would not be able to ensure up to date patches for all the software applications on all the devices connected to the enterprise network.
Software companies periodically release updates to address security issues and to fix bugs/issues. A tool/ software to manage this task would ensure proper patch updation.
You need ITarian Free Patch Management Software because it enables easy deployment of updates, helps identify vulnerabilities and allows the creation of custom patch policies. It supports multiple operating systems and provides dashboard statistics.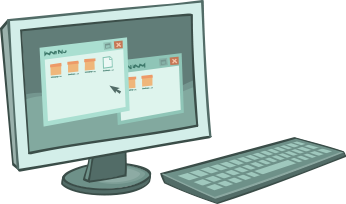 ITarian Patch Management Software Benefits
ITarian Patch Management Software offers numerous benefits.
A user-friendly dashboard provides statistics for breakdowns of all available updates for all the endpoint machines connected to the network
It allows remote deployment of operating system updates
It supports Windows based machines
It allows administrators to create policies for automatic application of updates to groups of endpoints at scheduled times
It helps identify endpoints that contain vulnerabilities and require patch updates