MSPs' Best Practices for Cybersecurity
Some organizations turn to MSPs because of the lack of manpower and financial resources to manage their infrastructure. However, cyber-attackers know very well that MSPs handle a lot of clients' sensitive data. This makes MSPs one of the targets of malicious actors that execute data breaches.
Since MSPs cover all the core IT activities, a simple glitch could compromise not only your system but the clients' systems as well. This could go bad pretty quickly. To prevent this from happening, MSPs must adopt the best cybersecurity practices.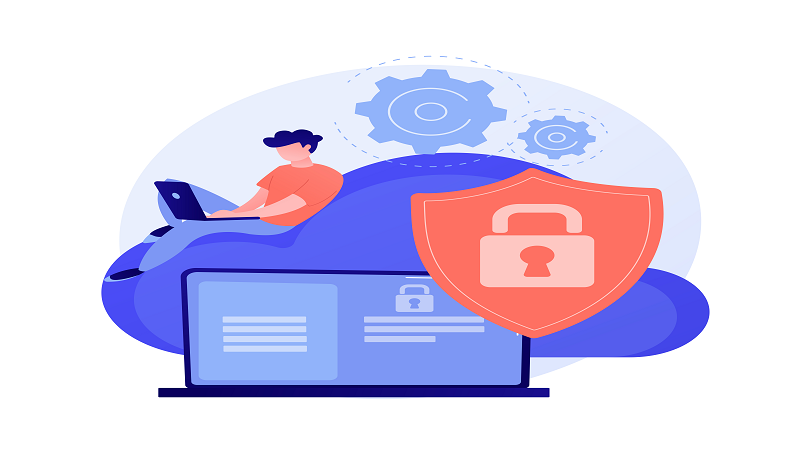 What is MSP in Cyber Security?
MSPs or managed service providers can address vulnerabilities in your network before they are even exploited. By implementing these guidelines, MSPs can bolster their line of defense against people with bad intentions.
1. Put in Place Email Authentication Protocols
There are various email authentication protocols being used these days to monitor the server's vulnerabilities. Deploying them can prevent users from accidentally going to malicious websites through phishing emails. Authentication processes can determine spam mails that contain viruses or malware. This keeps your system safe and secure at all times.
2. Train Employees
As most people work remotely now, MSPs need to be more cautious with what they're doing. Most data breaches take place because of human errors. As such, adequate awareness and training is necessary to ensure that their employees adhere to standards. After all, you don't want to have your employees giving in to social engineering attempts. Keep in mind that a single loophole could compromise your clients' data and your organization's reputation.
3. Timely Cybersecurity Audits
What is MSP in cyber security? The role of MSP in security is significant. They need to be aware of frequent lateral movements, onboarding, and off boarding of people within the organization. To review the competencies of the team, MSPs need to conduct cybersecurity audits.
Access reviews can detect which employees are no longer part of the team or project. Their access permissions should be cancelled to prevent jeopardizing the client's data. This is one of the reasons why cybersecurity audit is needed
4. Practice Log Monitoring
Monitoring logs can help IT teams determine possible glitches. When one analyzes the records thoroughly, they can easily detect traffic inflows from malicious sources. It could also give ideas on the threat patterns, enabling you to put countermeasures to block the gaps.
Established MSPs can utilize SIEM (Security Information and Event Management) to sift through large volumes of data and prioritize attention accordingly.
5. Proactive Threat Detection
MSPs that are proactive can detect and neutralize threats. With tools like endpoint detection and response and firewalls, you can fend off online attacks. Installing firewalls can control and manage the traffic in your network. MSPs can also install email security and antivirus scanning to block intrusion attempts.
6. Monitor Vulnerability
Overseeing vulnerabilities can help you prevent attackers from exploiting your network. By managing them on time, you can catch possible irregularities or flaws before they even affect your entire system. Testing and scanning your environment can stop zero-day attacks.
It is recommended to regularly update your system, change passwords, and modify certain configurations. Doing these strategies can help you avoid costly and messy data breaches.
7. Utilize Remote Access Tools
With the threats lurking the web, MSPs need to protect their remote access tools by securing the following:
IP Restrictions – ensures that only users with access to the local network can use remote administration tools.
Multi-factor Authentication – one of the simple ways to control attackers is by using multi-factor authentication. It can prevent hackers from penetrating into your network using compromised credentials. MSPs need to put in place MFA in all the possible areas of the operational environment.
Update RMM Software – software vendors usually send in updates to address known vulnerabilities. Updating RMM software is needed to patch security gaps.
Securing RDP (Remote Desktop Protocol) – this is a native remote administration tool available in Windows. It could be used to carry out ransomware attacks in the past. Protecting your RDP can reduce the possibilities of ransomware attacks on the organization.
Other Ways to Mitigate Risks
Create offsite data backups
Choose which software to use for scanning vulnerabilities
Have incident response plan in place
Test contingency plans regularly
All of these can reduce your losses and improve your protection from potential cyberattacks.
Final Thoughts
As threats continue to evolve, MSPs need to do their best to improve their cybersecurity approach. By implementing the strategies mentioned, they could predict, mitigate, and eliminate potential security threats quickly.
ITarian can uphold your cyber resilience while helping your business stay ahead of the competition. Let our team help you!
Top IT Managed Service Providers