MDM business solutions aim at dealing with your devices inside an organization. Mobile device management offers to change over the device into committed devices. These devices need specific data management software to keep running all the time. But not without restricted access to other highlights.
In sectors such as retail and hospitality, organizations use MDM business solutions. It provides devices to workers for a chosen or single reason. For instance, front-end deals and stock administration. With MDM business solutions, only required applications are able to perform an assignment.
MDM business solutions provide lockdown capacities. It enables access to chosen applications for any tablets and smartphone. This is also to guarantee that devices are being used for the MDM business solutions console.
The MDM business solutions technique is assuming a fundamental role. It sets the ideal pace for the most recent technology trends. So, organizations are in a race to get a perfect one. There are many MDM business solutions vendors accessible in the market.
We should look into the advantages of powerful and flexible MDM business solutions: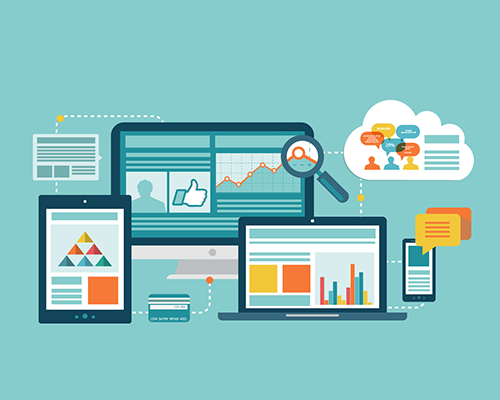 Direction for a total wipe and corporate wipe
Capacity to wipe corporate accounts, work profile, applications, and information. Whether a user leaves the organization or the device disappears. You activate a total wipe when you have to eradicate the whole user information from the device.
Remote management of devices and users
Impart IT administrators with complete authority and visibility over the mobile devices.
Data backup options
There are backup for data connected through corporate applications. Thus, it limits the odds for data loss.
Improved security
Strategies and structured restrictions cooperate to verify users, devices, and groups.
Managed device updates
Keeps up business integrity by arranging automatic device update policies. It ensures that all the corporate devices remain up-to-date.
Backing for BYOD system
Let employees use their own devices for work. But, you can enable organizations to screen and track worker activities.
Saves cost
Organizations allow some of their employees to work with their own devices. This led to a significant decrease in organization-owned device costs.
Standard compliance checks
Track mobile devices. Ensure that all the concerned security controls are set up.
With wireless data usage, new applications have given rise to some unmet demands. It needs servicing to exploit mobile data innovation. Customers are driving a quick change in the mobile ecosystem. They develop a hunger for new tablets, smartphones, and other hybrid devices. For this, organizations need MDM business solutions. The ones that enter the scene whether they are from the organization itself or exclusive.
MDM business solutions are the need of the hour. MDM business solutions are a thorough system of solutions. It helps with the configuration of devices. It also ensures the verification of corporate information.
Now, the MDM business solutions market is developing. There are various sellers in the market. They offer MDM business solutions to meet organizational needs. MDM business solutions are available for remote setups and installations. It also serves to wipe or lock the information by controlling the data of devices.
Some MDM business solutions help to deal with the devices in remote areas. MDM business solutions oversee, track, and control devices by managing the devices. It is the functional interface that improves the technology. It is doing device configuration of new mobile data services. It cuts down the expense of customer support and in turn upgrading user experience.
So, save time on device management. Choose MDM business solutions that secure content and deploy applications.
ITarian Device Manager highlights customer-based and low cost licensing. It furnishes IT administrators with an incredible management interface. ITarian Device Manager automates the setup, enrollment, and usage of corporate BYOD systems. ITarian Device Manager gives IT administrators with a lot of capacity. They will be able to administer and secure vast scale deployments of mobile devices. They can do it all in a single console.
The Comodo Endpoint Security software ensures the Windows endpoints. It consolidates a URL filtering, firewall, file reputation, antivirus, and behavior analysis. ITarian Device Manager gives you access to an endpoint and portable security applications. It incorporates App Lock software, Device Anti-Theft, and Mobile Antivirus.
Over-the-air deployment increases IT effectiveness by removing the need for IT administrators. ITarian Device Manager's console gives visibility into all devices.
If you have a business inquiry about ITarian products and services, talk to our delegates at:
Tel:
U.S. +1-888-256-2608
UK & Europe +44(0)-161-874-7070
International +1-703-637-9361
Get comfortable with the ITarian Device Manager. Enjoy it 30 days for to unlimited users. Download ITarian Device Manager at ITCM Mobile Device Management