Are you planning to update your ITSM tools this year? Check out the following recommended picks that most businesses admire.
The article focuses on ease of use, level of customization involved, integration, self-service, and automation in selecting the list. These are made possible with ITSL accomplishments such as problem, change, and incident management structures put in place.
What is more? Let's take a deep dive into the properties of each of the platforms.
1. ServiceNow
With a rating of 4.4 out of 5 stars, you are about to like ServiceNow if you prioritize ease of use in a ticket management system. It integrates legacy apps and can be a benchmark to rate the performance of other ITSM tools.
ServiceNow ITSM integrates IT services into one cloud-based platform. ITSM tools service has been critical in soaring small to large businesses.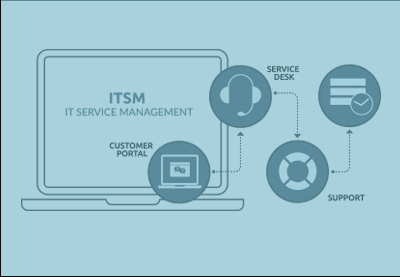 In terms of ITIL, they feature some of the best incident management. They rank highly in terms of cloud performance, asset, and cost management.
Besides, they are at the front in request and knowledge management. They allow cloud deployment. Whether your system runs on Windows, Linux, Android, macOS, or iOS, ServiceNow will suit your business.
2. Cherwell
According to the Gartner ITSM review center, 48% of Cherwell users rate it 5/5 stars. They prefer the ITSM system because of features such as world-class customer service, support, integration, and deployment.
The ITIL features that make its user stick to it are super incident and problem management. It supports a wealth of the most specific ITIL services. This ensures that your business rarely experiences rundown.
It eases configuration, change, and release. Its design, workflow, and ITOM tool integration are charming. You will also love the system because of its ease in reporting and managing SLA.
Your organization doesn't require above average IT skills to use the ITSM tool. A simple drag-and-drop is enough to help you manage the configurations.
3. FreshService
FreshService, as the name suggests, is one the youngest cloud ITSM tools to penetrate the market. Since its take-off, many consumers have found it irresistible to drop their current ITSM software in its favor.
It boasts of beautifying the ITSM market by serving its consumers in a "slick, modern and efficient manner."
It is a multi-platform ITSM tool. This soars its use among Windows, iOS, and Android. It also favors those who enjoy the terminal installation and use in operating systems such as Mac and Linux with its famous distributions.
FreshService gives you twenty-one days of a free trial. Whether you are a small startup or established business, you love its services.
It ranks prices as Blossom, Garden, Estate, and Forest, charging 19, 49, 79, and 99 USD respectively on an agent per month. Its mode of deployment is the cloud.
4. SysAid
Designed to give its users a low barrier to entry services, SysAid is an ITSM tool to consider if you plan to use the trending ITSM software in the 21st century. It grants its users a self-help portal through its help desk tool.
It houses small to large businesses with Windows, Linux, and Mac operating systems. It provides ITIL services such as Problem Management, Knowledge Management, Incident Management, Change Management, CMDB, and service level management. Lastly, it enables cloud and on-premises deployment and presents you with a 30-day trial period.
5. Jira Service Management
Jira Service ranks as one of the best SLA ITSM tools for all businesses. It enables your business to set and track the service-level agreements, letting you satisfy your customers through the best service standards you can achieve. Its interface is easy to use and can integrate with other 600+ platforms such as Slack. Ease of use of its apps on various platforms magnetizes popular sites such as Spotify, Twitter, and Sotheby's.
Besides a seven days free trial, it grants unlimited time free-tier to 3 agents. The free tier packs a myriad of features. If you upgrade your level, you can access all the features, such as unlimited storage and 5000 agents sharing.
Conclusion
If you want to uplift your business through technology, apply one of the trending ITSM tools. The tools will propel your company's incident management, problem management, as well as change management.