To cope with rapid technological advancements, organizations often make changes to their network infrastructure, which can lead to a lot of problems. However, tracking and compiling data manually is a time-consuming task that could only result in overlooked devices, incorrect data entry, and compilation errors.
This is why every organization needs the best tools for inventory management to organize and manage network configurations
The best tools for network inventory management has the following benefits:
Provides automatic updates on all hardware and software asset details on a network
Gives real-time device management with dynamic updates on multiple devices
Allows users to make informed decisions with reliable device data
Keeps users on track of the status of each network operation
Helps businesses budget plan for additional devices
Saves time, boosts reliability, and improves productivity, making device management a lot simple
To help you find the right software to use, here's a list of the best tools for network inventory management: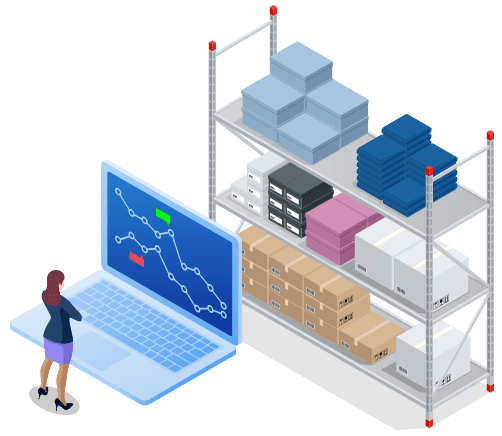 SolarWinds Network Configuration Manager
SolarWinds is the creator of various monitoring tools that create a network inventory. Its Network Configuration Manager provides the most comprehensive inventory management functions, however.
It includes an auto-discovery feature, which monitors the network for all connected devices and logs them into a database. Details recorded in the inventory include the device's physical location, as well as its connections through to other devices.
Service life expectancy can be loaded into the Network Configuration Manager, which deals with all of the capacity planning and inventory tracking tasks of a network manager. These functions could be what you're looking for.
SolarWinds' Network Configuration Manager is available for a 30-day free trial.
ManageEngine Network Configuration Manager
ManageEngine is one of the best tools for network inventory management as it includes an asset discovery service that runs continuously.
It automatically creates a network inventory list, which allows you to see all of your network assets, where they are, as well as their attributes, such as make and model.
ManageEngine's Network Configuration Manager is able to maintain network inventories across multiple sites. This allows a centralized IT department to keep an eye out for a consolidated asset list for the entire enterprise.
The ManageEngine Network Configuration Manager can be installed on Windows Server and Linux and is available for a 30-day free trial.
Paessler PRTG
Paessler PRTG makes it to the list of the best tools for network inventory management as it covers networks, servers, and applications. It also includes an auto-discovery tool that creates a network inventory of all devices currently active on the network.
PRTG utilizes the network inventory as the basis for a network topology diagram. Both the network inventory and topology map are automatically updated when any infrastructure changes occur.
The dashboard of PRTG is customizable, which allows each network manager to collect all important asset information on one screen. The tool is also able to track devices over several sites, allowing the centralization of asset management.
PRTG installs on Windows Server and is available on a 30-day free trial.
Atera RMM
Atera is a complete package, divided into two sections:
Remote Monitoring and Management module (RMM), which offers all of the tools that technicians need to manage a client's system
Professional services automation module (PSA), which provides support to the managers of the MSP
The RMM section of Atera includes a network asset discovery service that creates a network inventory automatically and updates it whenever a client's network changes. Should a client add a new device, the MSP can see it right away and record the date and time the device was added.
Atera is a cloud-based service and its dashboard can be accessed remotely via a standard web browser. What's more, the monitoring functions of the service are not limited to one specific site.
This network inventory software management is a subscription service and is changed per technician per month. A 30-day free trial is available.
ITarian
ITarian is a monitoring and management software that oversees devices, networks, and applications. What makes it one of the best tools for network inventory management is that it can detect all equipment connected to the network and build an asset inventory. The inventory is automatically updated and provides the basis for a network topology map.
Closing Thoughts
Choosing the right tools for your network inventory management relies on your specific business needs. Ensure that the software you'll use has the capacity to perfect every function you need for your daily operations.