Handling tickets manually is a complex and labor-intensive job. With enterprises growing and expanding their client base, the number of requests and concerns they receive also reach its all-time high.
To manage these tasks efficiently, adopting ITSM ticketing tools is imperative. Unlike legacy on premise help desks that manually answer support questions, modern ITSM ticketing tools automate activities like issue tracking and ticket management to enhance the end-user and customer experience.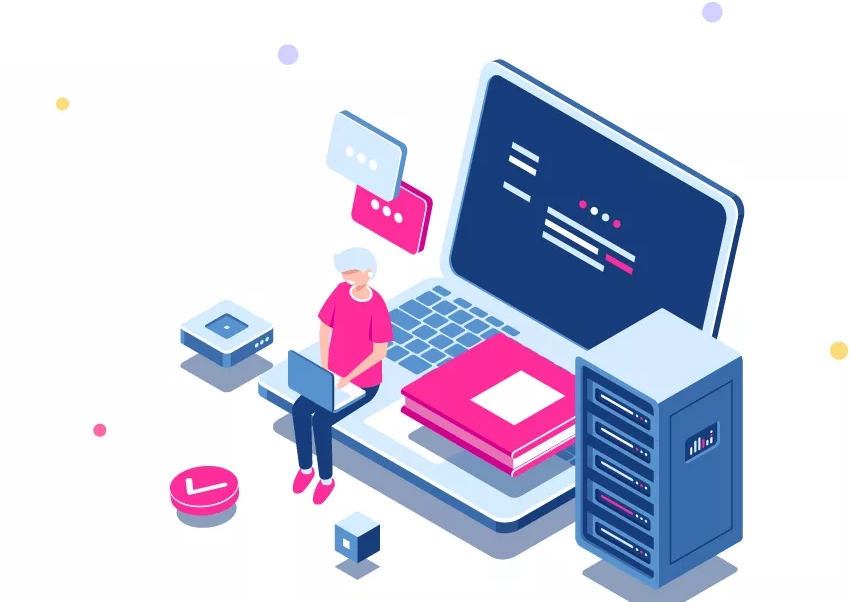 What is ITSM Ticketing Tool?
A ticketing system is a multi-faceted, versatile tool that automates the resolution of user requests and queries. It transforms queries into tickets, which are then monitored from beginning to end. Each ticket has a timestamp and a priority status that determines how quickly IT teams respond. As a result of the tool's customized journey, users are given suitable solutions in real-time. Faster ticket resolution not only increases customer loyalty but also lets companies grow more consistently.
Why is ITSM Ticketing Tool Important for Businesses?
ITSM ticketing tools can improve IT efficiencies and simplify different procedures through automation. It enables IT teams to:
Prioritize tickets according to their urgency.
Sort tickets by department and type of request.
Give assignments to members of the team depending on their areas of expertise.
Notify teams if there are any unforeseen configuration changes.
Protect the company from possible data breaches.
Here are some of the best ITSM ticketing tools to help you identify, record, and fix issues faster.
1. ITarian
ITarian Service Desk is an ITSM ticketing solution that utilizes a service portal where users can send their tickets or requests. With its centralized hub, it's easier for teams to resolve tickets coming from different channels, such as phone calls, social media, and emails. Using a customized service portal enables the team to have a complete visibility of the ticket statuses. In addition, this tool has a service desk knowledge base that provides information so users and teams can resolve tickets on their own.
2. Web Help Desk
SolarWinds Web Help Desk is another ITSM ticketing tool that can oversee, route, escalate, and resolve tickets and concerns. It integrates with network management and server monitoring software to make a more efficient process. It also works well with Incident Management Software (IMS) to establish a parent-child relationship between an incident and its associated tickets. Once the parent or incident ticket is resolved, other related tickets will be closed automatically.
This automation helps IT teams assign tickets to members with suitable expertise. Teams can also avoid having delays on resolution by configuring alerts and reminders based on SLA or Service Level Agreement priority. Web Help Desk's performance monitoring dashboards and reporting features lets IT teams know the real-time status of tickets. You can download and use this tool up to 14 days for free.
3. Zoho Desk
Zoho Desk is a support desk platform that is based on the cloud, catering to companies of all sizes. It prioritizes critical or overdue tickets, manages customer concerns, develops reports, and employs a knowledge base for faster issue resolution. This tool has an easy-to-use dashboard to monitor metrics and assess customer satisfaction.
Zoho Desk automates tasks including service escalation, notification alerts, ticket assignments and time-based actions. This software can work alongside your in-house systems to provide faster issue resolution. It comes in three pricing models for premium features and offers a 15-day free trial.
4. Freshdesk
Freshdesk has a user-friendly interface and a number of automated features and integrations to boost the team's workflow performance. The tool has a "team inbox" feature that handles incoming tickets from different channels and platforms in one place. Recorded responses and pop-ups provide relevant answers to frequently asked questions quickly. In addition, the tool includes a "team huddle" feature that brings in experts to assist with more challenging tickets. Freshdesk provides a free trial of each tier, which includes time monitoring and customer satisfaction surveys.
5. Zendesk
Zendesk is an ITSM ticketing tool that integrates with a knowledge base, help center, live chat software, messaging apps, and call center software to provide real-time support. It can also integrate with Slack to maintain continuous communication and workflows. The tool gathers queries from various channels – may it be email, chat, or social media – and organize them in a shared inbox for quick support. The premium plans of Zendesk have self-service support, performance dashboards, email and social channel support, and advanced encryption among others.
Closing Words
Are you looking to adopt an ITSM ticketing solution? The first thing you should think about is your business requirements. We recommend that you look for features capable of enhancing your workflow and customer support, tracking real-time progress, and integrating with other software to resolve issues faster.