ITSM Management Helps Businesses Thrive
And IT service management has not been left behind. Though IT service management is widespread in many larger organizations, some organizations are still sitting on the fence, wondering if they should take the damn plunge. The chances are high that these organizations have had simple DIY service delivery strategies for years. So, they can't see the need or the value of changing to an official IT service management yet. But why bother executing ITSM management if what you are using is functioning well?
This article will show you why you need to implement ITSM management in your organization.
But first off let's see what ITSM is in a nutshell.
What's ITSM Management?
IT service Management (ITSM) is a common term related to an innovative approach to improve, deliver, design, and manage the way a business uses information technology.
ITSM involves all the different processes and activities that support certain services all around its lifecycle. Let's say from change management to service management, knowledge management, asset management, and incident to problem management.
An IT service allows easy access to processes and information to achieve crucial business goals or otherwise offer value. Also, IT service involves support and deployment of enterprise applications.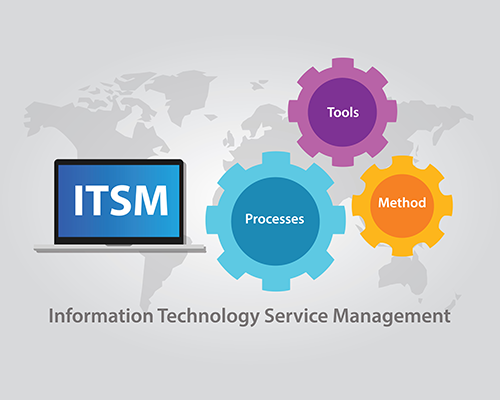 Information technology team should deploy, create, optimize, manage, and possibly retire every service with input from the organization.
ITSM processes
To effectively control IT services, businesses should control the service's abilities, how it functions, the changes it experiences, and what occurs when it encounters issues.
These processes come under some main categories initially defined by ITIL, but emerging in many forms in other frameworks of ITSM.
Let's take a look at some of the ITSM processes individually.
1. Change Management
When services are contrary to business expectations, they should be expanded, modified or changed. It should determine how each of these changes will impact service deployment, execute them properly, and monitor to see if these changes have the desired effect.
2. Asset Management
Services need hardware and software assets to perform. The support must be traced, suitably updated, and surveyed to depict how they link.
3. Project Management
Project management knowledge allows IT businesses to keep orderly services and steer clear many problems such as shadow IT and obsolete systems.
4. Knowledge Management
It's a suitable way to keep away from duplicated work by making and organizing all the available data about IT services.
5. Incident Management
When and if IT services are deranged by performance problems or power outage, the IT desk should take care of the issue, reinstitute service availability, and create enhancements and categorize procedures to stop recurrence.
6. Problem Management
The cause of a problem is an incident. IT organizations may rectify an incident but fail to fix the main issue, leading to the same incidents in the future.
Problem management is an ideal way to fix any issue permanently and enhance performance and service delivery.
What Does ITSM Management Do exactly?
To have a clear understanding of ITSM management, let's learn what IT is in the first place.
IT stands for Information technology and covers all networks, software, equipment, data management, and organizations' storage systems.
Tablets, computers, routers, printers, smartphones and other appliances are also included. Every software installed in an organization's system backup drives and servers are also covered.
All these elements make up the computing systems of an organization. Their appropriate coordination and functioning allow excellent communication between prospects, customers, suppliers, partners and the organization.
Benefits of Integrating ITSM Management In Your Business
1 Save Time
Implementing ITSM management can save a lot of time for your business. IT service management looks to work more efficiently and effectively with its primary focus on offering IT as a service and an insistence on standards and best practices in delivering services.
Team members can follow these processes every time.
ITSM also helps to evaluate your workflow to decide where you can simplify, resulting in much greater efficiency. Highly efficient IT translates to little down hence improved productivity.
2 Save Cash
One of the significant advantages of IT service management is that it can help companies save cash. Because ITSM is focused on efficiency and standardization, it purposes to lower downtime and the amount of time your IT team takes on resolving any issues.
Other incredible benefits of implementing ITSM Management are;
Enhanced accountability via standardization
Makes IT a Key Player in Industries
Helps to Manage Change efficiently
Final Thoughts
These are just some of the ways ITSM management helps businesses to thrive. The future can only be bright for every organization that will implement ITSM management in its operations.