Introduction to ITSM
Anyone can still remember the old days when you look for someone and ask for technical help. Well, that is still the case for some companies. Not all businesses are alike and some still struggle with financial problems. Hiring a staff of IT professionals is expensive. This is where ITSM or IT management comes into play.
ITSM simplifies the design, delivery, management, and improvement of IT services. IT service management tools automate most of the work done by IT professionals. One has the option to download IT management as software. ITSM is also offered as a cloud service.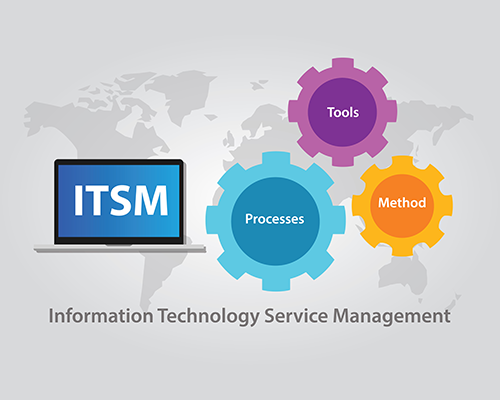 If you need help from actual people in the IT industry, then you go to an MSP. This acronym stands for Managed Service Provider. Think of this as the human version of ITSM. This is the outsourced or external IT staff or tech team.
You will know more about IT service management in the next section. You will also learn why IT management is important. You will learn as well some IT service best practices. You will understand as well why the services of ITarian are helpful.
What Is IT Service Management?
IT service management is necessary for every organization or business. This is because it streamlines IT processes and services through a centralized platform. Tech team can act faster on different issues.
IT management is a way of handling or managing various IT services from one location. There are a lot of IT services today. The list of IT services keeps on expanding. Here are the different types of IT services to name a few:
Managed IT Service
Network Security
Cloud Computing
Database Management
Software Support
Computer Repair
Data Storage
You now know what IT service management is. You also learned some examples of IT services that are manageable under ITSM. You will understand why IT management is important in the next section.
Why Is IT Service Management Essential?
IT service management is vital and important in every organization. Companies with a tight budget will get the most benefits from ITSM. The implementation of IT management will reduce costs in your business.
Here are some common benefits you get from implementing ITSM:
Having an IT service management platform reduces IT costs.
Implementing ITSM improves the quality of service.
It also improves customer satisfaction.
Having an IT service management platform reduces security risks.
Using an ITSM tool will align your business needs with IT services.
IT service management can help with eliminating manual processes. It offers better process workflow that improves team collaboration.
ITSM helps in saving money and time. It helps in decreasing recurring technical issues.
ITSM also speeds up resolution time for every tech problem.
IT service management also helps in automating report generation.
How The Best Practices In ITSM Will Help Your Organization
Here are some of the IT service management best practices to remember:
Back in the old days, IT people wait for a technical problem to occur before they act. This is a reactive approach and is now obsolete. Today, the best approach is by being proactive. Tech team will not wait for problems to occur but instead, they predict and prevent it. Preventive maintenance is the right approach in this scenario.

ITarian helps you in watching and managing your network from a distant location. Patching, software configuration, and resolving issues are possible through RMM. This stands for Remote Monitoring and Management software.
ITarian provides you with another option in administering and monitoring your network. ITarian offers cloud-based monitoring. Everything is on the cloud. The hardware equipment and software are cloud-based. This is a very cost-effective solution.

IT service management uses a holistic approach. Instead of acting alone, people from various departments will work together. This also promotes collaboration and camaraderie with other departments.

The above scenario is achievable through ITarian. Departments can collaborate with each other using a centralized application platform.

When an incident happens, a user will get in contact with the IT department. This is the most common single point of contact or SPOC. ITSM provides a structured workflow for handling incidents through a service desk.

ITarian has a full-featured ticket management system. A ticket refers to a user's technical concern, complaint, or issue about a work-related matter. ITarian helps admins and tech teams in responding to tickets. ITarian also helps in re-assigning and escalating tickets as well as generating reports.

One of the most important benefits that ITSM offers is keeping information safe. One of the many types of IT services is Network Security. ITSM handles both information and network security. Remember your orientation with the IT department about security policies? This is a scenario where ITSM comes in handy as well.

Updating software prevents security risks from happening and keeps data safe. ITarian offers a good patch management service. A patch contains bug fixes and software upgrades or updates.

IT services your tech team offer has an equal functionality in IT service management. The goal of ITSM is continuous growth or improvement in the workplace. This is the most essential ITSM best practice.

ITarian can keep track of improvement through analytics and reporting. ITarian offers customizable reports, predictive insights, and best practices guides among others.
ITarian helps in improving network security as well. ITarian identifies vulnerabilities and generates risks reports.
ITarian is an amazing multi-feature IT service management platform. It helps you do things faster and simpler.
Conclusion
You now know about IT service management means. You also learned about the different types of IT services. You now understand the importance of IT management as well. You are now aware of ITSM best practices as well.
ITSM features are present in ITarian as well. You can think of ITarian as an ITSM platform with better features. An amazing product like this deserves your attention. Sign up now and give it a try!