The Role of IT Management Software in Your Business
IT management software enables organizations to keep an eye on all company data and technology in one central location. It is a suite of software that directs businesses how to use their technology resources, protect their data, implement the best technology practices, and generally enhance the quality of services they offer.
Here are some of the things an IT management software can do for your company.
Aligns your resources with your objectives
The leader in charge of the project needs to present strategic goals with as much clarity as possible to his team members. Since each project will have a unique set of goals, requirements, and tasks, there will also be a separate list of resources needed to meet them.
To ensure that the resources will be allocated properly, all team members should discuss beforehand how they're going to make this possible. With the use of IT management software, it can guarantee that the project will be aligned to the main strategic goals of the organization.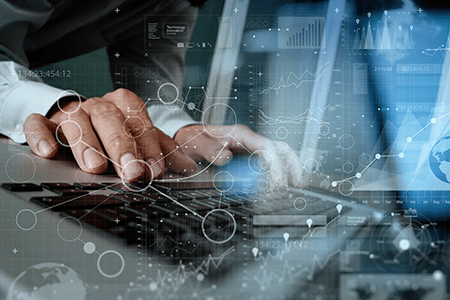 Active communication throughout the program's lifespan
Companies often utilize tools and applications to effectively communicate with others regarding projects. But with several related projects involved at once, it's very likely for a miscommunication to take place.
Unsatisfactory communication can cost enterprises thousands of dollars per year, and this could hurt your company big time. One way to avoid this issue is to communicate frequently and in detail. All the people working on the project as well as the stakeholders should always be in the loop about the program's progress. Have daily and weekly checkups to monitor any developments made. IT management software allows teammates and clients to communicate without the need for long email chains.
Efficient budget management
You don't have to use other apps or manually record expenses in spreadsheets. IT management software allows you to monitor your budget within the platform. Some solutions have in-app budget tracker to log spending right within each task, even allowing you to attach invoices and integrate it with a time tracker. IT management software helps managers keep track of everything in real-time and prevent the project cost from sharply increasing.
Creates accountability
As the project spans over a long period of time, it is necessary for the people involved to be accountable for their tasks, making sure they deliver them on time. The IT management software can clarify who's accountable for which task, eliminating confusion among your team. This yields desirable results in the long run.
Enhances productivity
Another major advantage of IT management software is that it improves your decision-making process as well as your productivity at work. With all the important details located in one place, you can make informed decisions within a short amount of time.
Choosing the right IT management software is important for your company's growth. Here's a short list of some of the most reliable solutions out there that you can opt for.
1.NetSuite
NetSuite has been a household name when it comes to delivering business solutions. This software is a stable platform that simplifies all your back-end processes and highlights across-organization visibility. It can perform tasks like accounting, inventory management, and customer service with its cloud-based system. The best thing about it is it doesn't just focus on IT. It can be customized to work for any department, whether accounting or HR.
2.Freshdesk
Freshdesk is an IT management software ideal for new and startup businesses. It has powerful features such as team collaboration tools, data driven analytics, round the clock support, SLA management, and ticket-based support system that can flag potential issues. They offer different pricing plans that will suit your needs.
ITarian
ITarian is an IT management software that uses the latest technology to help clients become more efficient. They offer service desk, help desk, remote monitoring management, and many more. Every solution they deliver empowers businesses to be as operationally efficient as possible.
Instead of spending your precious time worrying about the errors of manual processes, ITarian wants you to focus your energy on revenue-generating decisions. This IT management software solution can unlock your full growth potential. Talk with our ITSM professional and make smarter business decisions.
Related Resources: