IT inventory software provides complete visibility into your organization's hardware and software. It documents all assets found by barcode scanners, discovery tools, or manual entry. It helps you make informed decisions about your organization's IT strategy and asset acquisitions.
However, If your IT inventory management procedures are not properly executed, your data could be unreliable. As such, it is vital that you have the right tool and practices deployed to ensure that every asset is accounted for. Here are some tips on how to have a spot-on IT inventory Software management.
Determine the Lifecycle of an IT Asset
Create an inventory management process that logs the lifecycle status of each IT equipment. Asset lifecycle status will display to administrators whether an asset is available, in use, in storage, under maintenance, or retired.
With an IT inventory software, asset managers are able to verify the items that are available for projects and those that are currently being checked out for repair. It also allows IT administrators to create comprehensive reports showing the locations of items as well as their performance.
Moreover, tracking the lifecycle of IT assets lets IT administrators see what hardware assets need to be replaced, or what software licenses have to be renewed. This information is vital in making future IT purchases.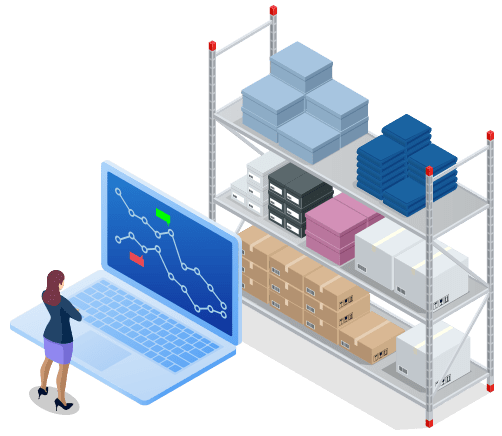 Assess if IT Equipment Should Be Managed or Unmanaged
Weigh up the risks associated with IT assets and then categorize them into two: Managed or Unmanaged.
IT equipment that holds proprietary data including laptops, desktop, servers, and mobile devices should be classified as managed. On the other hand, IT assets that do not store sensitive data, such as monitors, printers, and headphones should be placed in the unmanaged category.
Managed equipment should be issued software agents that regularly check the inventory database. Asset administrators should set up alerts to report any asset that does not check in within a set period.
Devices with sensitive data that are in a storage, like servers or hard drives, should be monitored using barcode scanners or software tools such as RFID. This will alert security if a device is moved to another place.
To ensure that you have an effective IT asset management strategy, you must be able to determine whether the asset is at risk of being stolen or compromised. There may be partial asset management processes you can use to track a server with customer information while it is one the network. However, if it is put in a storage room, it might get lost or stolen.
Establish an Asset Mapping Strategy
Input meaningful data to your inventory including the:
Name of Owners
Contracts
Departments
Projects/Tasks
Configuration Management databases
Locations
Regulatory Compliance
When these relevant information are paired with your IT assets, administrators are able to provide meaningful reports that contain valuable insights into security risks and the overall IT asset operational costs of your company.
Nowadays, there are several applications that help asset managers map out IT equipment to contracts, purchase orders, shipping information, cost centers, and others. Choose software solutions that allow you to do this activity smoothly.
Automate IT Asset Processes
Automating IT processes does not only increase productivity, it also mitigates serious risks that can bring economical costs. Errors that are commonly committed by humans can lead to inaccuracy. A good place to begin automation is with processes that involve repetitive non-value added tasks usually carried out by a technician. These tasks can be performed by automated tools, allowing technicians to do other activities that need their attention.
Takeaways
IT inventory software allows you to properly document IT assets. By deploying the best practices, your organization can reach employee efficiency and optimal profitability. To ensure the best IT inventory software management, you need to determine the lifecycle of an asset, and then choose a tool that allows you to map IT assets to relevant information. Also, you must automate redundant tasks to avoid human errors. The key to achieving success with your IT management solutions is to keep it simple in the beginning and let your solution mature naturally.
Do you know of any good inventory management? Make smart business decisions and consider ITarian! We can help you oversee assets across their life cycle so you can stay on top of your IT processes.