Discover in this article the best practices on how to implement a sound IT inventory management and why is it crucial for organizations.
IT inventory management is an ongoing process
The management of assets isn't a one-time project but an ongoing process. Thus, IT items should be monitored and maintained regularly as part of the business practice. This will ensure that the organization does not abandon inventory efforts despite finishing audits.
Be proactive
When you continuously do IT inventory management, you will always be ready for audits and other kinds of evaluations. This saves you from doing things at the last minute. Instead of scrambling around just right before the deadline, be proactive by doing inventory before you even need it.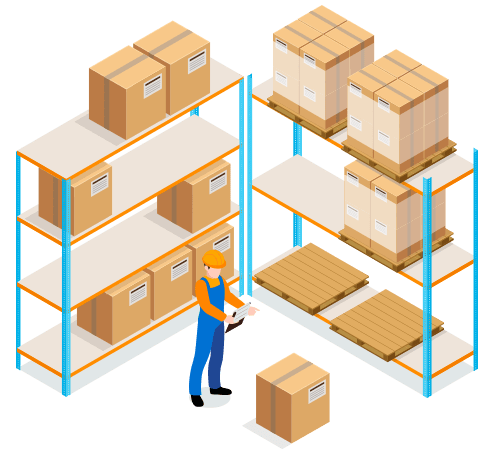 Have a clear plan
Take one step at a time when doing your inventory. First, log all your assets in a system and then examine their licenses after. Move on to the next step only when you've completed the previous ones. This makes the process run smoothly.
Create an IT asset management team and gather feedback
Form an IT asset management (ITAM) team that will be responsible for carrying out your inventory objectives. In addition, collect feedback from the ITAM team to enable constant improvement of the whole process.
Use the proven lifecycle-based approach
Inventory starts when you create a purchase request and ends in device depreciation. Other parts of the asset life cycle include procurement, deployment, maintenance, and disposal. Management should stick to this approach for reliable asset tracking.
Embrace automation
Rather than trying to keep track of assets manually using outdated software, you may automate the process with IT inventory management software. This makes the task significantly easier, with features such as compliance reports and file repositories.
IT inventory management is crucial for business in many ways. When implemented, it provides the following benefits.
1. It saves you time
Compiling your IT assets inventory may require you to spend a huge amount of time as well as resources. Aside from this, you can't guarantee that your employees have entered the correct data. With IT inventory management software, all of the devices on the network will be visible in a single, central console. You'll be able to view the information you need with just a few clicks and not weeks of intensive work.
2. Keeps you updated with the latest information
Maintaining your IT assets inventory with the most recent data is important. However, patches, updates, and hardware upgrades can be difficult to keep track. Using IT inventory management software can automatically update your database using labels or barcodes.
3. Scalability
Organizations may start out with just 10 employees but what if it grows to 50 or even 100? What if you have to add seasonal staff and they need to use extra machines? The growing number of assets can be difficult to track manually and can cause more work. Having an easy, scalable solution keeps IT tracking procedures simple and manageable.
4. Redeploying key personnel
Using an IT inventory software can save you time by automatically updating the asset information you have. Since you do not need an employee to physically check each server or workstation, they can be redeployed to focus on more productive tasks. This way, your IT staff can deal with development, testing and training, while your software handles the inventory.
5. Solve issues before they turn to bigger problems
As the system continuously gathers detailed hardware and software information, IT inventory software can take a peek at the devices' performance and notify you if an issue comes up. For instance, an operating system is not responding correctly or a hard disk has reached its limit. It sends automatic alerts so you can respond right away to the issue before they affect your productivity.
ITarian | IT Inventory Management
IT inventory management software can help you make decisions that lead to improved efficiency, lower costs, higher uptime, as well as employee and customer satisfaction. Contact ITarian to address your asset inventory needs.
Related Resources: