The goal of IT operations and service management is to track and control IT services and infrastructure, and to perform routine tasks needed to support the operation of programs, services, and hardware components.
What are the Functionalities of IT Operations Management Software?
As your organization enhances its IT infrastructure and application deployments, IT operation heads are responsible for an array of services. They make sure that all services and applications are stable and available for use whenever necessary. To help achieve this, here are some of the features offered by IT operations and service management software.
Network Infrastructure Management
Networking infrastructure focuses on managing all of the equipment needed to carry out internal and external communications for the enterprise. Some tasks that fall under this category include deploying remote access networks, managing the internal telephone system, adapting communication with external servers through firewalls, and maintaining network security.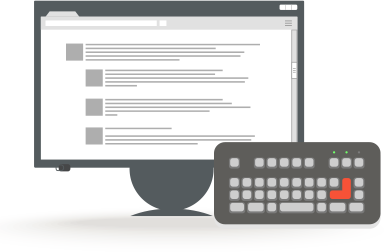 Computer Operations & Help Desk
IT operations and service management software also delivers functionalities such as help desk services, including incident response, event response, and request fulfillment. It also helps IT operations managers to schedule and manage data backups, communicate information about incidents and network outages to users, regulate the creation and provision of user profiles and system access, and implement a disaster recovery plan for the organization.
Server and Device Management
IT operations and service management software aids in maintaining, patching, and upgrading servers. It also enables the provisioning of IT assets like desktops, laptops, tablets, mobile phones, etc. to users and ensures that applications have access to the storage space they need to work smoothly.
What are the factors that slow down IT operations?
Device health and performance
Failure to monitor your device's health and performance can lead to device downtime, causing revenue losses on a daily basis. Customers are always expecting their network to be available 24 hours a day, 7 days a week. That said, they frown upon the idea of just fixing things when they malfunction.
Monitoring device performance using IT operations and service management software enables you to be proactive rather than reactive. Through this tool, you can easily identify device outages that could otherwise result in issues such as loss of productivity, unresponsive devices, expenses in terms of device maintenance, etc.
Network congestion
Most organizations today require high-speed internet connections to operate and support a large number of devices. If the traffic moving through an infrastructure is not controlled, applications and devices will fight against each other for bandwidth.
IT operations and service management software can help you prevent an array of problems like slow loading time, closed connections, loading interruptions, and unresponsive applications. This ensures that end-users will only have a pleasing experience when using the network.
Faulty configuration changes
Configuration management guarantees the dependability of the product performance by identifying which components have been changed and the reason for the said action. In a multi-user environment, it can be labor-intensive to track configuration changes and the users that made them. Faulty configuration can cause failed implementation, loss of productivity, and downtime. IT operations and service management software can keep track of these changes so you won't get lost with all that's happening.
Cyberattacks and threats
With the increase of cybercrimes, many organizations put in place security measures to secure their data. After all, security threats such DDoS attacks, unauthorized IP addresses accessing your network, and malicious users can cripple your business.
To avoid profit, reputation, and legal losses, IT operations and service management software can help manage your security and comply with regulations.
Application performance issues
One of the priorities of businesses is having a quality web application that runs smoothly. That said, the enemies of application performance are network connectivity, slow server response time, un-optimized bandwidth usage, traffic spikes, etc. IT operations and service management software can boost infrastructure performance by monitoring critical resources.
Final Thoughts
Businesses, regardless of their industry, are mostly dependent on IT. As such, organizations' IT environment must be robust and agile. Fortunately, IT operations and service management software can be used to manage the provisioning, capacity, performance, and availability of the changing IT landscape.
To have an accurate and efficient management of your IT operations, you can ensure that operations are working at optimum levels by working with ITarian.