To protect your business against unexpected events, using IT risk management software - can help you oversee and monitor your IT security. Here are the main functionalities of IT management software.
IT governance
Asset tracking
Risk assessment
Control implementation
Regulatory compliance
Reporting and ongoing auditing
Enables improved communication and collaboration between IT and other departments
The Benefits of Using IT Risk Management Software
IT risk management software offers a lot of benefits to organizations, including:
1. Detecting issues in projects easily
IT risk management software can help you identify what projects need attention and their exact trouble areas. This allows you to resolve the problem before it even escalates. Having it in place is especially helpful when you're dealing with many projects at once. To understand better your project performance, this software can be integrated into your existing project management practices to perform health check, peer reviews, and audits.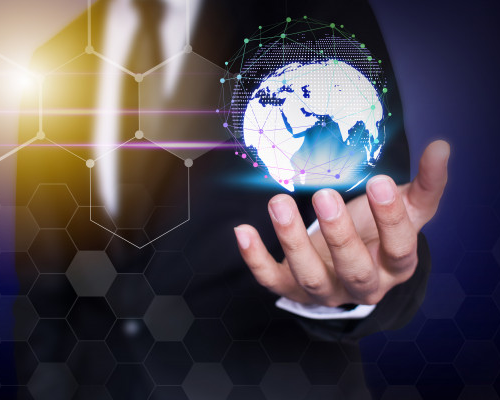 2. There are fewer surprises
A robust IT management software can help you communicate among your team about project challenges in a more timely fashion. Early awareness of issues enables people to avoid a problem before it becomes too severe. This prevents a lot of "firefighting" or reactive troubleshooting, which is a costly and tedious way to fix problems. Managing risks before they occur makes for a smoother, more efficient, and economical way of running your business.
3. Better quality data for decision-making
IT leaders can leverage robust reporting and analytics to plan for the IT budget. IT risk management software allows you to associate risks to financial impact so you can come up with strategic, business-driven decisions. By having access to high quality data, you'll be able to make better decisions more grounded in reality.
4. Communication is improved
IT risk management software can increase collaboration. It creates a point of discussion between the IT department and other business units to tackle various topics and deal with conflicts. It also makes it seamless to invite external stakeholders in the discussion and ask for their opinions on how to develop a solution. By seeing this willingness to work as a whole team, success can be achieved.
5. Accurate budget estimate
IT management software can help you accurately estimate budget and avoid relying on the guesses of the project team. By considering risk management when planning costs, you can create scenarios and pinpoint the areas that should be allotted extra time, resources, and money. This will cut down costs and create better quality plans.
6. The expectation of success is set
When you actively manage risks, there's an expectation set at the beginning of every project that it will be successful. With a framework deployed to deliver despite the threats, as well as open communication about the challenges, all people involved in the project will work their best to accomplish a successful outcome. It improves morale, supports productivity, and creates a harmonious environment for the company.
7. More focused team
Using IT risks management software allows you to actively track potential issues and remain focused on the critical outcomes. It highlights where project outcomes may fall short, focusing the team on what to do with a particular concern.
IT management software ensures that actions are taken promptly to mitigate risks. It prevents problems from being overlooked, especially when they seem difficult to solve.
Also, management teams don't receive alerts about every risk, making it easier for them to focus on what's important.
8. Escalations are clearer and easier
When a team can't deal with a project risk on their own, they need to escalate it to senior management for advice and action. IT risk management software can take the guesswork out of this. By having a defined process, important risks are viewed and assessed by the right people at the right time.
9. Reduces the complexities of business risks
IT risk management software generates a customized approach to minimize risks based on the unique requirements of a business.
Final Thoughts
ITarian can help you implement a business-driven approach to manage and mitigate IT risks. We provide tools to standardize IT risk assessment and deliver actionable, enterprise-level risk information to enhance your decision-making process.