Simply put: your IT department is the backbone of your company. And there's always room for minimizing manual work and adding more protection to your business precious data. However, keep in mind that your IT is only as strong as the software that supports them.
This is where a reliable IT management system comes in
This kind of tool helps IT personnel complete employee and client requirements, manage time, and scope constraints. Utilizing the right one can bring huge benefits to your company.
That said, we've compiled a list of the best IT management system options to take into consideration. Read on.
NetSuite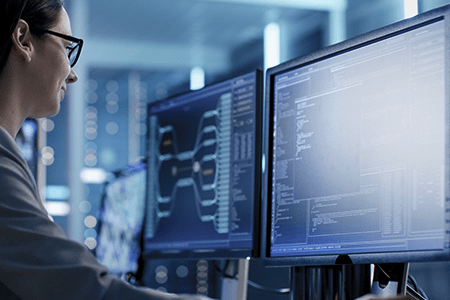 When it comes to choosing the right IT management system for your business, empowerment is crucial. Are you using a tool that adapts to your company and encourages you to unlock your full growth potential at the same time?
We've got one word: NetSuite
For more than 20 years, NetSuite has always been one of the top choices for companies around the world, no matter their size. This is thanks to their cloud-based systems and practiced business solutions, which provide a stable platform that can streamline every back-end process you run in the business and puts across-organization visibility as a priority.
NetSuite eradicates the need for you to spend valuable time worrying about back-office systems and enables you to focus your energy on making revenue-generating decisions instead.
Freshdesk
If you're a startup with the goal of conquering whatever industry you operate in, Freshdesk is a great choice. Some of its bestselling features include 24/7 customer support and Day Passes, which are extremely helpful during traffic spikes. These highlights are just some of the reasons why this IT management system remains one of the highest-rated software solutions amongst new and growing businesses.
mHelpDesk
mHelpDesk is an IT management system structured to deliver complete business management automation.
It offers a single tool package that focuses on reliability and functionality—from initial customer contact to maintaining long-term client relations.
One of the features a lot of users love about this tool is that it's easily accessible in a mobile format as its creators understand that the best small businesses often opt to run some of their operations through their mobile devices.
What's more, you can rest assured that your valuable data is safe with mHelpDesk as they swear they have the capacity to manage mission-critical software systems with their years of experience.
Agiloft
Agiloft helps streamline business operations through its contract management, service desk software, workflows, and task management offerings. What users love the most about this IT management system is that every solution is set up in real-time, preventing the business from having downtimes.
Agiloft strives to prioritize customer satisfaction through its capabilities and dedication. And you'll know they mean business because they boast a 99.6% client success rate in their over 20 years of experience.
SolarWinds Service Desk
Formerly known as Samanage, SolarWinds Service Desk has been consistently recognized as one of the world's best IT management system solutions. Its designers have also accumulated multiple industry awards through the years.
If that's not enough to convince you to give SolarWinds Service Desk a try, you can check out what users have to say. The tool has been repeatedly praised for having a lot of brilliant features without the high cost.
An IT management system like SolarWinds Service Desk will enable your IT department to anticipate and prevent problems even before they happen, ultimately making your business more efficient.
ITarian
There are three essential factors to take into account when finding the right IT management system for your company:
Flexibility
Accessibility
Options
Compromise any of these three and your efforts to streamline your operations will be in vain. But why would you have to when you can easily tick everything off with ITarian?
Choosing this sought-after IT management system provides you with the capacity to conveniently meet changing and growing demands across your organization.
Final Thoughts
Using the right IT management system will provide you with numerous advantages and benefits, including completing IT tasks that provide expected results, within the cost, and on time.
The thing is, IT management system solutions nowadays are expanding their functions and crossing boundaries with their set of features. While it may be daunting to choose a reliable IT management system with so many options to choose from, all you have to focus on is whether it will meet your long-term business goals.