WHAT IS NETWORK ASSESSMENT?
Network assessment is a term that refers to various things in the context of network devices. It could mean the analysis of such network devices to find which devices are obsolete. It could also refer to the assessment of network performance, a review of network architecture, a security assessment of network devices (including security compliant configuration, bugs, vulnerabilities etc). The term network assessment could also be used to refer to the network inventory used to discover what network devices are running on the network. The definition of network assessment could also include applications, servers, operating systems etc.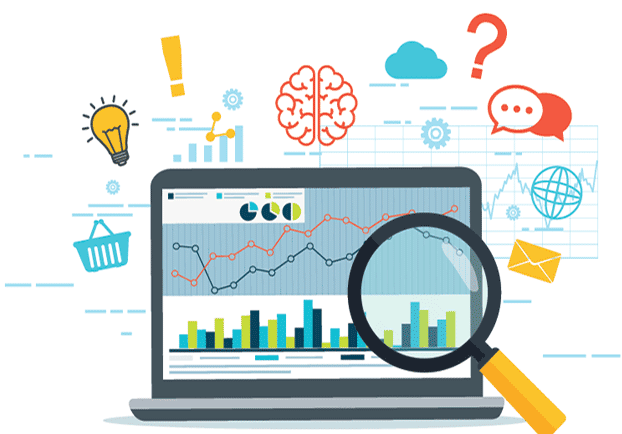 ITarian's network assessment tool includes a variety of powerful reports that you can easily edit and customize based on your needs.
Client Risk Summary Report
Change Management Report
XP Migration Readiness Report
Full Detail Report
Asset Detail Report
Excel Export Report
Open doors with new prospects
Generate new business opportunities
Offernetwork assessments that are quick and easy to do, and win new business
Identify selling opportunities as well as strengthen your ability to close new business
Expand your business with existing clients by showing them a true picture of their network.
The Network Monitoring Asset Change report will find computers, applications, and devices that have been added to the network by your clients
Perform quarterly client reviews with your customers supported by complete network assessment reports with the details you need to build confidence in your services.
ITarian gives you the capability to perform both a network assessment and security assessment before signing up new clients.
You have the option to charge for these services while showing customers a true picture of their existing network to set priorities.
Technicians can run periodic Network Assessment scans at individual sites and take the time to review specific needs on a location by location (or client) basis.
Technicians can use the XP Migration Readiness Report to quickly identify XP machines with the information they need to determine whether the OS and machine should be upgraded or replaced.
Generate a professional IT SWOT analysis from assessments with these helpful tools:
IT Checklists ensure your techs follow your standard IT assessment procedures
Site Interview guidelines help techs follow best practices with a prescribed series of questions to ask during IT assessments
Network Surveys facilitate manual checks or inspections to supplement automated assessments
ITarian Network Assessment Tool creates a list of findings and highlights issues and anomalies. It recommends possible solutions that could become new projects.
Simply run a report to identify a billable project with your existing clients and prospects
WHAT ARE THE STAGES OF NETWORK ASSESSMENT?
Device Manager is a Control Panel applet in your OS that allows you to view and control all the hardware attached to your system. Device Manager highlights any piece of hardware that malfunctions and helps you do things like enabling/disabling devices, supplying device drivers, viewing other technical properties, etc.
The preparation stage
Proper preparation before the actual network assessment is important, especially because it saves time. Preparation includes defining the scope of assessment and planning length of assessment, for setting customer expectations. This stage also necessitates things like enabling SNMP on network devices to be able to perform a network assessment, defining SNMP community strings (v1 and v2c) or username/password (v3) in accordance with the tools to be used, editing access rules on the computer that's to be used for performing the assessment etc.
Performing the network assessment
For network assessment, various tools are needed; these tools belong to different categories, which are
Network inventory, analysis and network diagram.
Network performance assessment
Security assessment
The post-assessment reports and recommendations
Once the network assessment is done, the data that has been gathered need to be assessed. Based on that post-assessment reports would have to be made; these reports would have recommendations, like, for example recommending the replacement of some obsolete devices or some other changes. There are some tools that help in creating reports.
Assess your overall risk posture based on a detailed report of 18 different discovery tasks for comprehensive risk network assessment and vulnerability management requiring no agents or installs.
Network Assessment Tool is helpful?
Share the wealth!