Your IT environment is a true ecosystem with a wide range of servers, endpoints, applications, databases, security tools, and more. It's constantly changing with users coming and going, updates and patches, configuration and tuning, and so on. Having a toolkit that enables you to manage all that complexity—without adding to it—is critical. ITarian's Cloud-based Monitoring delivers a comprehensive platform that automates IT administration to improve efficiencies—and it's completely free.
ITarian Cloud-based Monitoring offers:
A complete toolkit of MSP- and enterprise-grade IT monitoring and administration tools
Easy deployment, streamlined workflows, and scalability
Instant reduction of IT management costs because the platform and tools are free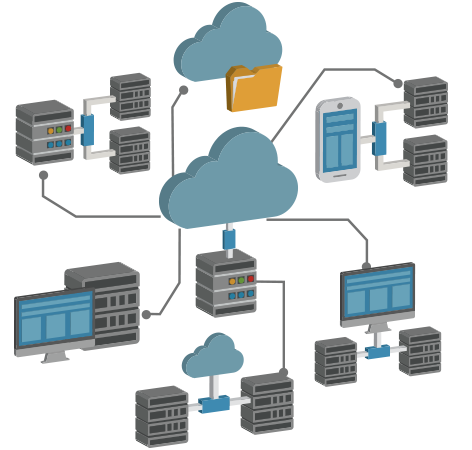 Key Benefits & Capabilities of Cloud-Based IT Monitoring
Full-stack monitoring as a service
Manage, optimize, and troubleshoot at every layer—from cloud infrastructure to the end-user experience—and save costs and time via remote support and automation of routine processes.
Powerful SaaS solution
Solve complex performance and reliability problems, improve efficiencies, and reduce manual processes.
No-cost scalability
ITarian is a centralized, open IT operating platform that's easy to use and scales with your business, and it's completely free.