Remote Monitoring and Management also known as remote monitoring and management (RMM) software, helps MSPs remotely monitor the endpoints of clients.
How to Lose MSP Customers - Part Three
In parts one and two of this blog series on how to lose msp customers, you read about the value of taking care of your clients and why the dreaded "D" word is something to be avoided at all costs. Today we'll focus on security, wireless and one other important issue, and you'll discover how they can make or break a managed service provider. In fact, we'll do our best to answer the "what is remote monitoring and management" question once and for all. Hopefully with this information, you can avoid many pitfalls and problems which often lead to the loss of msp business.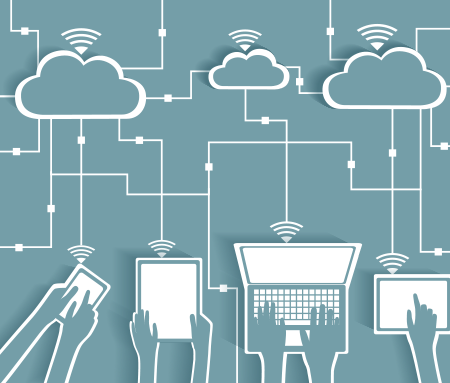 What is RMM for Security?
RMM is all about managed IT services and taking care of the needs of customer security. So what's a good way to lose this kind of customer? To answer this question let's look at how to lose a customer with poor security.
1. Don't Worry about Antivirus Protection
What is remote monitoring and management really responsible for? The answer is "security". Just about every personal and business computer these days has some kind of antivirus program, so why bother with this issue when you need to keep the customer's network moving smoothly and monitor important problems like intrusions and data breaches? Here are a few good reasons why:
Each day new malware programs are written with the intent of circumventing current technology. There is a good chance some viruses or worms will not be caught by standard antivirus software programs. All it takes is one program to slip through the cracks of the network and you could have a major infection on your hands.
Did you know many data breaches are not caused by hackers who force entry into a system? A great deal of information is compromised or stolen by malware programs. These viruses are designed to infiltrate computer systems, get into sensitive files, and transmit stolen data to criminals.
As an msp, it's your responsibility to maintain security within the network and simple antivirus programs do not provide the kind of protection you need to do your job properly. So what can you do? Offer enhanced security to your customers.
What is Remote Monitoring and Management for Wireless?
In order to keep a network secure, rmm must also include wireless devices and this can be a major problem for many companies. So what is rmm going to do for wireless as well as wired devices? If your answer is "not much" this is a very good way to lose an msp customer, and here is what you can do to lose customers:
2. Provide Limited MDM Services
Even though mobile devices are an important part of managed IT services, you may need enhanced MDM software and tools. In order to keep your cost as low as possible, you can simply inform the customer he or she should take care of MDM, and everyone benefits because you have less to do and the customer gets rmm services cheap. But for many reasons, this line of thinking is seriously flawed. How can you solve this problem? Get a program with built-in security enhancements like ITarian.
What is RMM Customer Satisfaction?
What is remote monitoring and management responsible for, when it comes to taking care of customers? Should this include the simplest information on all computers in the network? Do you need to make sure every customer is completely satisfied at all times? If you are serious about losing customers, you can do this:
3. Try to Please Everyone All the Time
It makes sense to try and please all your customers but is this always the most prudent, feasible and possible thing to do? Sometimes you can try so hard to please all your customers, you end up losing some of your best ones. For example, suppose one of your smallest customers is continually in need of things and always complaining. You could be spending far too much time on this one small client and ignoring some of the needs of several clients. In some cases, you may need to cut your losses and concentrate on the majority of your customers. After all, the old adage, "you can't please everyone" is just as true in the 21st Century as it was hundreds of years ago, because human nature does not change, only the technology.
As we bring this three part series on how to lose an msp customer to a close, we hoped you have learned some things, and by seeing what "not to do" you can get better insight into what you can do for your customers to ensure a bright future for them and for your IT company. So, what is rmm really all about? It's about keeping your client's network safe and maintaining IT system integrity and security. How you go about this, and which tools you choose, will ultimately determine your level of your success.
ITarian can help with many of your MSP PSA problems. Call (973) 859 4000 ext 3025 for a live demo or visit https://www.itarian.com/ for more details today.
Related Remote Monitoring Sources: