Every company should have a service desk model, which explains what to do and how to do it. Processes and best practices can be used, as well, but models can make it easier for non-technical employees to understand the process a little easier. At ITarian, we have devised a simple chart to make it easier for CEOs and shareholders to understand what happens in the Service Desk. Feel to use it to explain things a little better.
The Model
The chart below shows what the Service Desk should do, and this can be demonstrated to bosses and their bosses. The Service Desk is the SPOC (single point of contact) between everyone else. You may have someone running it or not, but then you have the end-users and technicians. The technicians:
Handle incidents, requests and fulfill the requests
Need the proper knowledge from the system
Need to be able to figure out the problem quickly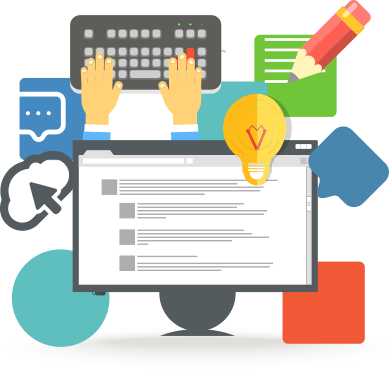 The end users should be offered a self-service option and if that fails, interact with the technicians to get the problem fixed. Our product allows both, but it also lets the end user create tickets, so they don't have to bother the techs in the beginning. Our product also provides automated responses, so customers are in the loop.
Our product can also help administrators assign technicians to particular problems and can allow end users to request a particular specialist, if necessary. This can be beneficial if the tech has already been working on that case, so they continue working on the same problem until it is completely resolved. You can also keep SLAs in our system and do so much more. Contact us today to learn about all the features or on how to download the software.