Why Install the ITarian Remote Monitoring and Management?
Managed Service Provider businesses are all about monitoring and taking care of their clients' networks remotely. Since Remote Monitoring and Management programs are created for this purpose, you should consider the best possible program that you can find on the Internet. When you install an RMM platform like ITarian you have a number of helpful modules which provide other services (plus add-on modules are available). This makes your software provide more functions, and easier to use because the added features are integrated into the program. It is easier on your staff because there is no need to launch all these extra programs and have them running in the background (taking up system resources). Here are some of the many benefits you will receive when you install a reliable RMM platform.
Why Choose the ITarian RMM Software?
MSPs are expected to be responsible for the health and security of your customers' IT environments. That means their job requires tools to monitor and manage their environments efficiently and cost-effectively. ITarian's RMM software lets you manage network endpoints, computers, mobile devices, and the entire IT infrastructure remotely from a centralized console. It delivers high-quality capabilities and it is completely free. It doesn't get any more cost-effective than that.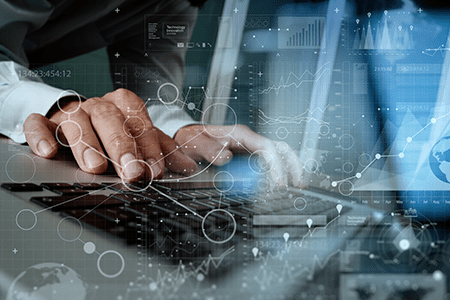 The ITarian RMM software provides up-to-date status information and updates on users' software and networks. It also continuously watches over the status and health of users' networks and devices. If there are any concerns that need to be addressed immediately, it can generate tickets instantly when problems are identified. Most importantly, it can track multiple clients and endpoints.
Free Use for Life
With the great contribution of the RMM software to your company, it does not mean you have to pay loads of money for it.trial software seems like a very good idea. After all, it gives you the chance to test drive the product before you buy. However, some trials are for 7 days, 14 days, or maybe 30 days. Is this really enough time to assess a program and compare it to RMM software of charge? If you decide you don't want the product you will need to uninstall and possibly clean registries afterward. This can be a time-consuming task in some cases and you may have to pay someone to take care of this job. So you see, atrial might result in you paying out money.
What Benefits Do You Get from ITarian RMM?
The for life pricing model is not just the benefit you will enjoy from the ITarian RMM software. You will also get the chance to maximize its technical performance once you installed it and downloaded the necessary tools in the software.
Fast setup and deployment. It can quickly import users, devices, and endpoints with full LDAP and Active Directory integration.
Single-pane-of-glass management. The entire toolkit is managed through one interface that lets you view, manage, and understand your customers' IT landscapes.
Automation. It has Built-in wizards let you standardize and create reusable processes to solve even the most complex issues, increase efficiency, improve quality of service, and deepen customer relationships.
Real-time communication. You can chat with customers and remotely apply fixes without ever leaving the console.
Visibility and reporting. It can quickly generate extensive reports as needed on discovered threats, device and endpoint events, user activity, push statistics, and more.
Latest OS support. It provides service to customers running the latest OS builds and releases.
Influence. You can get exclusive access to product forums and to the >MSP Consortium, giving you an active voice in the product roadmap and the MSP community.
No cost. It can reduce your IT management costs via theplatform and tools.
Conclusion
Through the use of the ITarianremote monitoring and the additional third-party applications, the MSPs can offer proactive monitoring and management on a monthly subscription basis. Not only it mitigates larger IT system damages and bridges, but it can also improve the system lifespan and saves clients time. Clients can focus on their respective business operations.
In ITarian, our RMM software and tools allow them to manage network endpoints, computers, mobile devices, and the entire IT infrastructure remotely from a centralized console. It delivers high-quality capabilities and it's completely free. It does not get any more cost-effective than that.
You can find out more about ITarian RMM platform benefits when you visit us online today at www.itarian.com. You may also call (973) 859 4000 ext 3025 for a live demonstration.
Related Resources:
Remote Desktop Connection Manager