The best ITSM Products
1. Service now
It falls under the category of enterprise ITSM products. In reference to IT requirements, enterprise level organizations have complicated needs. The enterprise ITSM facilitates the mitigation of stress within the organization IT department. For instance, they provide devices plus servers for a worldwide workforce, and support SLA presentation across numerous cloud plus on premise applications.
Service now ITSM products are easy to employ for setup, process building, plus clientele utilization. The service now offers built-in ITIL procedures to aid you commence, in addition to Visual Task Boards, which enable your group to remain productive minus excessive workflow restructuring.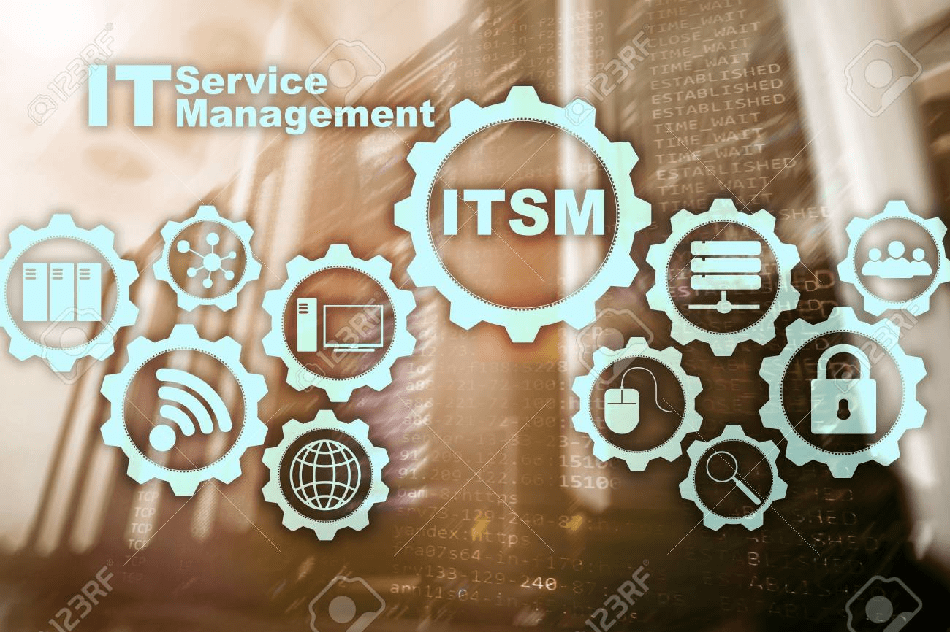 The service now is equipped with automation features that facilitate your group of staff to go past the routine tasks, on to the more complex complications. Furthermore, this product has an online customer portal that enables customers contact and appeal for service with ease.
2. BMC Remedy
This product is also classified under enterprise ITSM products. This remedy utilizes mobile-first design to enable IT departments view their workflows via any device. it is beneficial for IT teams providing service to numerous locales. It contains 90 built-in reports, and utilizes one of it in monitoring problems plus interacting with staff. You get to benefit from the full ITSM suite comprising BMC tools such as MyIT self-service customer care desk.
3. Samanage
Samanage, which is an ITSM product in the callable solutions is designed to provide all team sizes the tools for building IT service management systems. Its pricing is favourable for the small businesses, which makes sourcing it cost effective. This Samanage system is capable of scaling to the enterprise level.
It enhances efficiency by aiding the IT department in obtaining insight into glitches plus service extents. This software is able to create connections between numerous services from all through business. Moreover, it boosts visibility for every user.
4. Symantec
This ITSM product is designed to mainly aid the internet security sector in organizations. you can utilize this ITMS system for patch administration, asset management, plus software licence managing for windows plus mac devices throughout your whole firm. The Symantec ITSM tools have been systemised to augment all main operating systems, as the company understands the shift enterprises are making away from an only windows system. Symantec's asset managing products comprises device recovery plus licence management to enable you comprehend and develop your network's devices.
5. Autotask
Autotask falls under the security class of ITSM products. It is a unionised IT business system that amalgamates entree to IT management tools, document plus asset managing. Autotask promises a 99.99 uptime in all of its operations. Moreover, through Autotask, you can access CRM, customer service desk, time plus billing, in addition to reports, all from the similar platform.
Additionally, the Autotask is equipped with a remote mobile feature, which provides you visibility into every device present in your web. Autotask also has the Autotask Endpoint Backup that gives your team a back-up security.
6. SysAid
It is an all in one service plus customer care desk software. SysAid I built in a way to provide users plus clientele with service access, with limited entry barriers. The customer care desk provides clients with a self-service portal together with a knowledge foundation. The ticketing plus automation characteristics direct service givers faster to the solution.
SysAid is constructed on ITIL methods, is capable of problem solving, mobile tool management, plus workflows.
Conclusion
ITSM products are very essential tools for business. These ITSM tools are important in the management of your business assets' lifecycle and sorting out IT related issues before they interfere with business productivity and cause irreparable damage in the company. You have seen that there are various ITSM products which you can utilize in your business to help in managing certain issues. Get to know your current business needs plus procedures, and make a decision on the kind of features plus proficiencies you are interested in for your business.