The challenges of old school IT management
While old school IT management solutions have helped many businesses and organizations for years, it is not easy to ignore the significant drawbacks of these services. Some of the most significant issues with old school IT management include: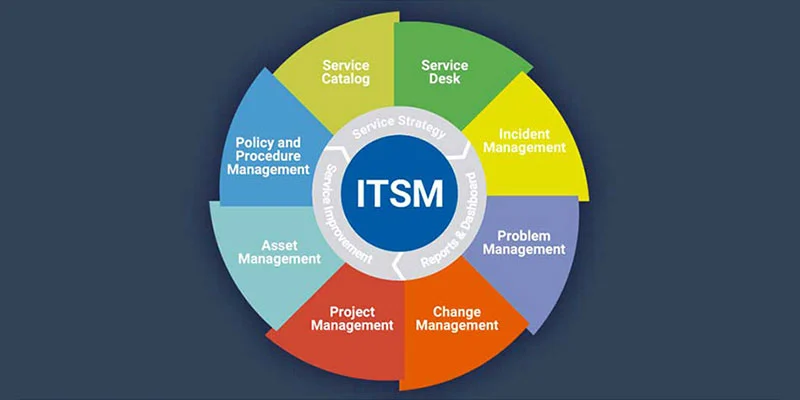 Major security loopholes and risks
The increasing cost of management
Staffing issues
Lack of proper connectivity to modern tools and management applications
Issues with connecting with the required databases or information pools.
Even with these IT issues, most companies are still reluctant to modernize their IT processes. ITSM android app and other ITSM mobile applications can be the solution to these IT issues.
What is ITSM?
ITSM or IT Service Management refers to making, planning, managing, monitoring, and delivering IT services to an organization or business. Almost every business today relies on IT for better service delivery, better collaboration and streamlining of processes. ITSM has become the backbone of all IT processes in an organization. It is what keeps most businesses running.
Adding the right ITSM mobile application to your existing ITSM process can make IT management easier.
Modernizing ITSM
Most companies interested in modernizing ITSM in their businesses or organizations face a few challenges. These include:
Lack of the required information
Lack of data integration
Poor training and implementation
Poor user experience.
To make things worse, most ITSM solutions require information that is not readily available through one application. This means that the provider needs to gather details from different sources to make ITSM modernization possible. This can take time and may require many resources.
An ITSM android application can make it possible to integrate data into one system for easier access from anywhere. This is the best way to make your system easier to access when you need information, improve the user experience, and create a better notification system for users.
ITSM android application is a mobile solution in a Mobile world
The world today is more mobile than ever before. People are getting things done from their mobile handsets at the click of a button. This means that embracing mobile technology should be a priority for any business that seeks to remain relevant. There are numerous benefits associated with the use of ITSM mobile applications. They include:
The app integrates with the mobile devices of everyone in your team. You do not have to invest in additional hardware.
You can start with out of the box integrations as you work to customize your solutions based on your business's needs.
Mobile applications take advantage of the different services offered by mobile devices. It is possible to upload a picture of incidents, simplify processes using bar or QR code scanners, use voice command to run searches, use chat and voice to add a multi-channel text solution and so much more.
ITSM mobile apps can be fully customized and integrated with already existing ITSM systems. This makes adoption faster and easy to give your team the results they require for success.
Every employee probably already owns a smart mobile device. This makes embracing ITSM mobile applications processes the best way to place more power into their hands. This can lead to more productivity and faster processes for the benefit of your business.
Finding the right ITSM android app
Getting the right ITSM mobile app for your business is not as difficult as most people assume. The right ITSM service provider should be able to offer you a solution you can rely on. The right ITSM android app should be able to:
Transform your record systems and make them more intuitive for simplified interactions. This guarantees better results and faster delivery.
Bring all your information in one place. The people in your team get an intuitive application customized to fit their day-to-day routines and workflow.
Be able to give you the results you need and be consistent in all mobile apps. This will make it easier for users to adapt to new technology faster.
Use a plugged platform architecture that allows you to leverage new open source codes to the system. This helps to reduce risks, minimize vendor lock-in issues, and protect your investments while enjoying a system that is right for you.
Come with end-to-end security protocols.

The right ITSM android app matters. It should be flexible, easy to customize and highly reliable.