The Chief Information Officer (CIO) or Chief Technology Officer (CTO) usually handles IT system management. Meanwhile, the department that is doing the architecture and management of the network is the Management Information Systems or the IT infrastructure and operations. These teams are responsible for gathering system requirements; buying hardware and software; setting up resolution processes; provisioning services; overseeing IT performance; and evaluating if the objectives are met.
Why is IT systems management critical for organizations?
As you grow your traditional IT systems, it can create complicated issues for your support staff, which could take much time and effort. This leads to a lack of resources for capacity planning and performance development.
Adopting new technologies such as IoT, 5G, and AI will help your business scale significantly. However, take note that your IT requirements will broaden as well. As such, it is paramount to track and protect all your assets and use hyper-connectivity speeds. After all, a second of downtime could create a huge financial and reputational impact.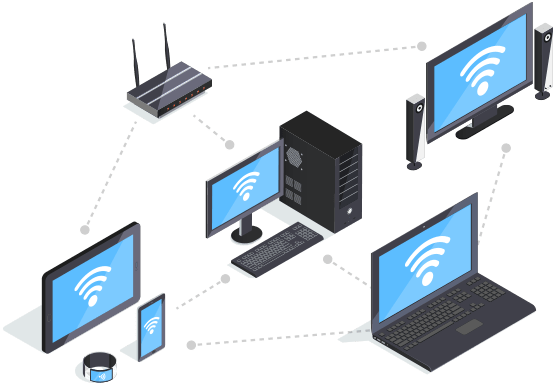 What are the Core Elements of Systems Management?
Systems management involves a huge range of IT functions that intend to maintain and improve infrastructure, networks, applications, services, operating systems, etc. It does the following tasks:
Application Monitoring
This element manages the performance of applications that the organization is using. It identifies sophisticated problems, tracks changes to the application, and deals with the level of service.
Asset Inventory
This subset keeps a log of all hardware and software assets. It assists in the asset lifecycle management – recording information about the hardware, firmware, OS, and their licenses as well as controlling the versioning, patching, and licensing of software.
Automation Management
The use of controls to oversee and perform day-to-day IT management functions. This comprises automated backups, automated workloads, or preferred configuration states. Using network automation software can give you a detailed report regarding faults, performance, availability, bandwidth, and IP addresses.
Capacity Planning Management
In this subset, infrastructure resources that will be needed over a period of time are estimated. This includes data center floor space, cloud computing tools, cooling, and other hardware and software.
Change Management
This is a systematic approach when it comes to changing the perspective of the organizations and individuals.
Log Management and Performance Analytics
This gives insights into the overall performance of a system through log analysis. It basically collects, correlates, and examines the system's data.
Network Monitoring and Management
This subset includes the monitoring of network devices (endpoints, routers, switches, and wireless access points). It helps managers pinpoint failures quickly and improve performance accordingly.
System Administration
It monitors and manages servers, storage, databases, virtualized systems, printers, PCs, and mobile devices. It gives you full authority over systems configuration as well the disaster recovery and backups.
IT Security and Compliance
This makes sure that organizations are complying with industry rules and regulations. Takes charge of running antivirus and malware solutions, intrusion detection, data loss, and prevention systems.
Help and Service Desk Management
This creates and tracks issue tickets from a central location and instructs IT technicians to solve them.
Things to Remember When Purchasing an IT Systems Management Tool
Your system administrator should answer the following questions to determine what software is the right match for your company.
What IT resources do you have?
How big is your business?
What are your core requirements and limitations?
How much are you willing to spend on your IT needs?
Takeaways
When companies experience downtime, they often deal with costly consequences. The loss of time and money can create more than a mere inconvenience; it can inflict a setback that can drive a company out of business. An IT system management tool can ensure that your IT environment always stays up and running.
Looking for the system management software requires your full attention. There are many options in the market, and if you know the right questions to ask, you'll be able to find the right match.
However, if you can't afford to hire expensive IT specialists or purchase costly software, you can count on ITarian for your IT system management. Contact us today to know about the solutions we offer.